There is no debate around the size of the prize – economic, environmental and social – that will come with the first 100GW sea-based wind plant built around the world, but aspiration must be 'calibrated' with action to take vision to reality, writes Peter Brun
By Peter Constantin Brun, Global Segment Leader for Offshore Wind at DNV
It is difficult not to be inspired by the enthusiasm and optimism of the people you meet from the offshore wind industry in meeting rooms and conference halls. A new focus driven by technology development, geopolitics, energy security planning and the fight against climate change over the last few years presents almost limitless opportunities. This, coupled with a new, more ambitious target in the EU to double plant capacity in European waters to 111GW by the end of the decade, nearly twice as much as the 60GW set out in the EU Offshore Renewable Energy Strategy in November 2020. This is a massive task – especially considering that there are currently 30GW of turbines turning off Europe – and it took over 30 years to get this far.
This is why our enthusiasm and optimism must be calibrated with a sound portion of realism. The new EU 2030 target should mean about 10GW of offshore wind is installed each year from now until then, just to meet this goal. Annual average growth is obviously not likely, so it is more realistic to expect a 'hockey-stick'-like, sudden and rapid growth towards 2030. Perhaps, though one should also be mindful that the EU added only 2.5GW new offshore wind capacity to its power mix in 2022. So, there is certainly room for humility and reflection.
In all cases, this political ambition will mean staggering expansion challenges for all parties involved from both a supply chain, infrastructure, capital markets, government and workforce perspective. Based on the sector's current manufacturing capacities, we can already see that demand will outpace supply from 2025 on – and if global sourcing flows prove to be limited, then the industry will certainly face evermore serious challenges for this planned build-out. It takes considerable time to redirect supply chains and ramp up new manufacturing capacity, and some will probably also claim there is still too much uncertainty about the stability and exact timing of the planned growth – at least to expect this to happen quickly and only driven by market forces.
One mustn't rule out some delay in the short- to medium-term as a natural consequence of this coming reality. However, this would not be good news for EU states on either energy security and climate action fronts. The majority of bloc governments are currently busy planning their strategies for the mass deployment of offshore wind and with this underway in most national capitals at the same time, we could see supply-chain bottle necks and steep price increases – which would not be welcome as the transition should also be affordable for citizens and local industries and businesses in all European societies.
"It's important to remember that a rapid ramp-up of another low-carbon power and energy technology will also encounter the same challenges to industrial growth."
It's important to remember that a rapid ramp-up of another low-carbon power and energy technology will also encounter the same challenges to industrial growth. Today, investment is already flowing steadily least expensive options, namely, solar and onshore wind, leaving less in pot for offshore wind. And for a secure energy future, the point is – we need them all. Still, there are some measures which should be closely considered now, because they would positively impact the near- and medium-term progress:
First (and I know it has been said many times before), the EU's member states must speed up their planning processes. All societies need this energy transition, and while it must of course be carried out in the most environmentally sustainable manner, stalling these regulatory permitting procedures and approvals are not helping the environment either. We are in a hurry now – on all accounts.
Second, the EU must develop its US-inspired Inflation Reduction Act vision and accompanying financial support package. If Brussel does not bring forward initiatives like this, commercial interest especially in the current critical supply chain situation will simply move to new regions where such exist.
Third, grid and transmission expansion take a long time – often 8-10 years. This means if capital expenditure is not committed and plans not finalized soonest, many new projects could be curtailed, leading to huge investment risk. New spending on decentralized Power-to-X and hydrogen developments may dampen some of this curtailment risk in remote areas – such as Scotland, for instance – but again ramp-up and innovation of these technologies will also take time.
Four, floating wind power has huge potential but remains relatively immature as a sector and needs scaling to bring down its higher cost – it may be that this technology will 'leapfrog' over fixed foundation offshore wind, but it needs to get oars in the water via substantial volumes of projects now in the 'pipeline'. The ScotWind tender last year was very encouraging, but the exact timing for the execution of those projects is still uncertain. It would be beneficial for other markets like Norway, France, Italy, Portugal, and perhaps Greece, to weigh-in and help boost the investments into a new technology that is perfectly tailored for clean energy production off their respective shores. Even a special time-bound extra subsidy – a kind of a 'reward carrot' – should be used to start the industrialization journey of this important technology.
Lastly, it is important to remember how much the world has changed in the last few years. Dependency on international sourcing is high for the wind industry today – and the EU Commission should make plans for more divested sourcing in the future. Perhaps a multilateral open free-trade agreement among "like-minded" nations could be a solution to help build and maintain diversified global supply chains, to the benefit of offshore wind among other industries as the global energy transition accelerates.
Peter Constantin Brun is global segment leader for offshore wind at DNV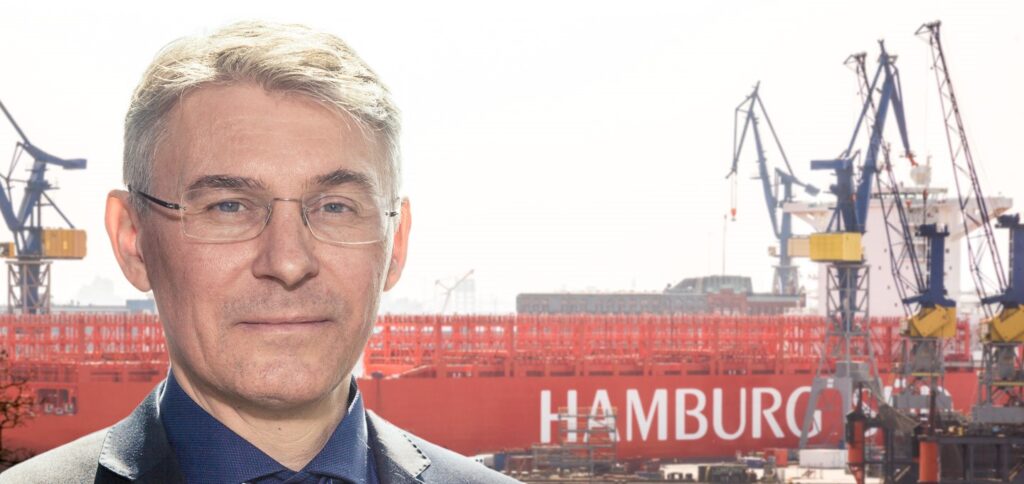 ---
Every week in Beaufort, Aegir Insights' intelligence newsletter, industry thought leaders write exclusive opinion pieces covering hot-button topics in the offshore energy transition.

Delivered straight to your inbox every Sunday, Beaufort will sharpen your market insight for the week ahead with exclusive commentary, analysis, and in-depth journalism delving into the talking points and technologies shaping offshore wind.
---