The 25MW Provence Grand Large has been a pioneering project from engineering through to installation – now getting underway in the Mediterranean – and has been a font of learnings for platform developer SBM Offshore as industrialization of the sector soldiers forward, managing director Séverine Baudic tells Darius Snieckus
France has figured prominently on every floating wind market heatmap since the government in 2017 agreed to underwrite four demonstrator projects in its Atlantic and Mediterranean waters, as next-step proof of the technology's potential to contribute gigawatts of power in the coming decades toward the European country's offshore and wider energy transition targets.
Now, the first of the 'pre-commercial' arrays – which have been high-price propositions for Paris given the lump sum €300m invested to kick start the program and a feed-in tariff guaranteeing €240/MWh for 20 years – is about to start flowing to grid.
Switch on later this year of the 25MW Provence Grand Large (PGL), being built by EDF-Maple Power in 100 meters of water with three 8.3MW Siemens Gamesa turbines mated to the world's first tension leg platforms (TLPs), supplied by SBM Offshore, will mean France joins Scotland, Norway and Portugal in having multi-unit floating wind arrays in operation.
Against the backdrop of the Macron government's hugely ambitious aim to have over 6GW of renewable power plant at sea by 2028, construction of PGL – in unprecedentedly complex economic and geopolitical days and using prototype floating foundations – brightens the domestic market outlook at a time when the sector is battling its way into industrialization.
Séverine Baudic, managing director of SBM's new energies division, sees the project – which like the other floating demos in France has run behind planned timelines – in a philosophical light, a font of 'lessons learned' for the project team as well as for the broader floating wind fraternity and supply chain.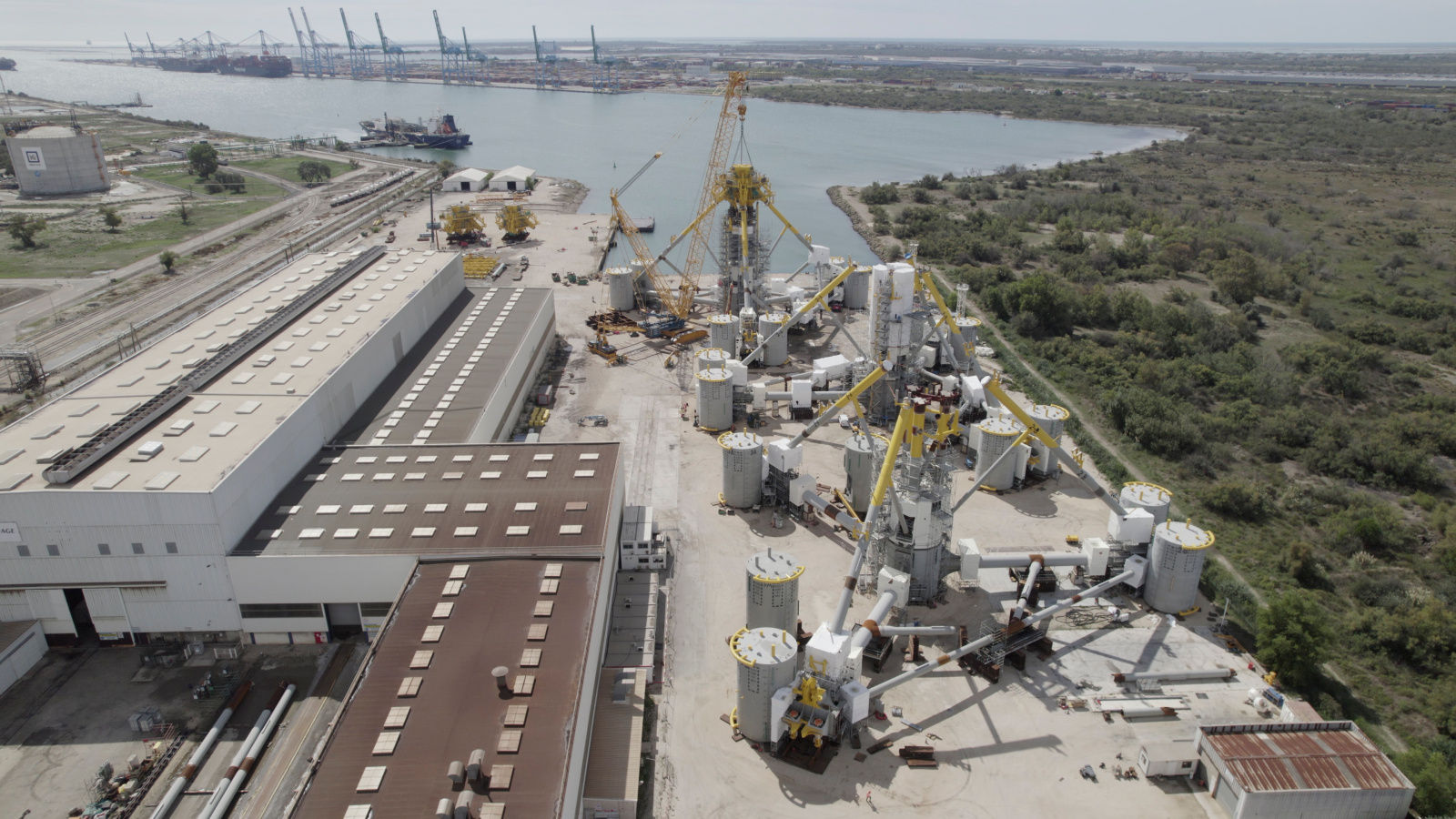 "There were learnings at every step of any process, and it's been an incredible experience. There are lessons in the minor modifications to the design we needed to do at the beginning, and this was connected with lessons from the assembly. Now with [attaching] the turbine towers, nacelles, rotors, and the float-outs [to the PGL project site] here too there are things to be learned," she says.
"[Being a demonstration project] there was much that was quite 'unique' – but this is why we are doing these pre-commercial projects. And as we are in the tail-end of the construction of PGL we are focused increasingly on the 'execution' process: I think this is where we are going to see a lot of the cost savings coming [for floating wind] eventually.
"Today there are only two different floater types [spar and semisubmersible] operating with 'commercial size' turbines. PGL brings a third technology into the market," says Baudic. "All together there is such knowledge being built-up [from early arrays such as the 50MW Kincardine and 30MW Hywind Scotland in the UK North Sea and 25MW Windfloat Atlantic off Portugal] from early design through to hook-up and commissioning – which is what we are going to take learnings from in the coming months!"
Bottom-fixed 'behaving' floating wind
That the PGL turbines' floating hulls are TLPs, Baudic believes, carries deeper industrial resonance at a point in the sector's history where consolidation of the current 100-plus announced designs is generally reckoned to be crucial to its expansion from the 150MW turning worldwide toward the 350GW in developer project pipelines.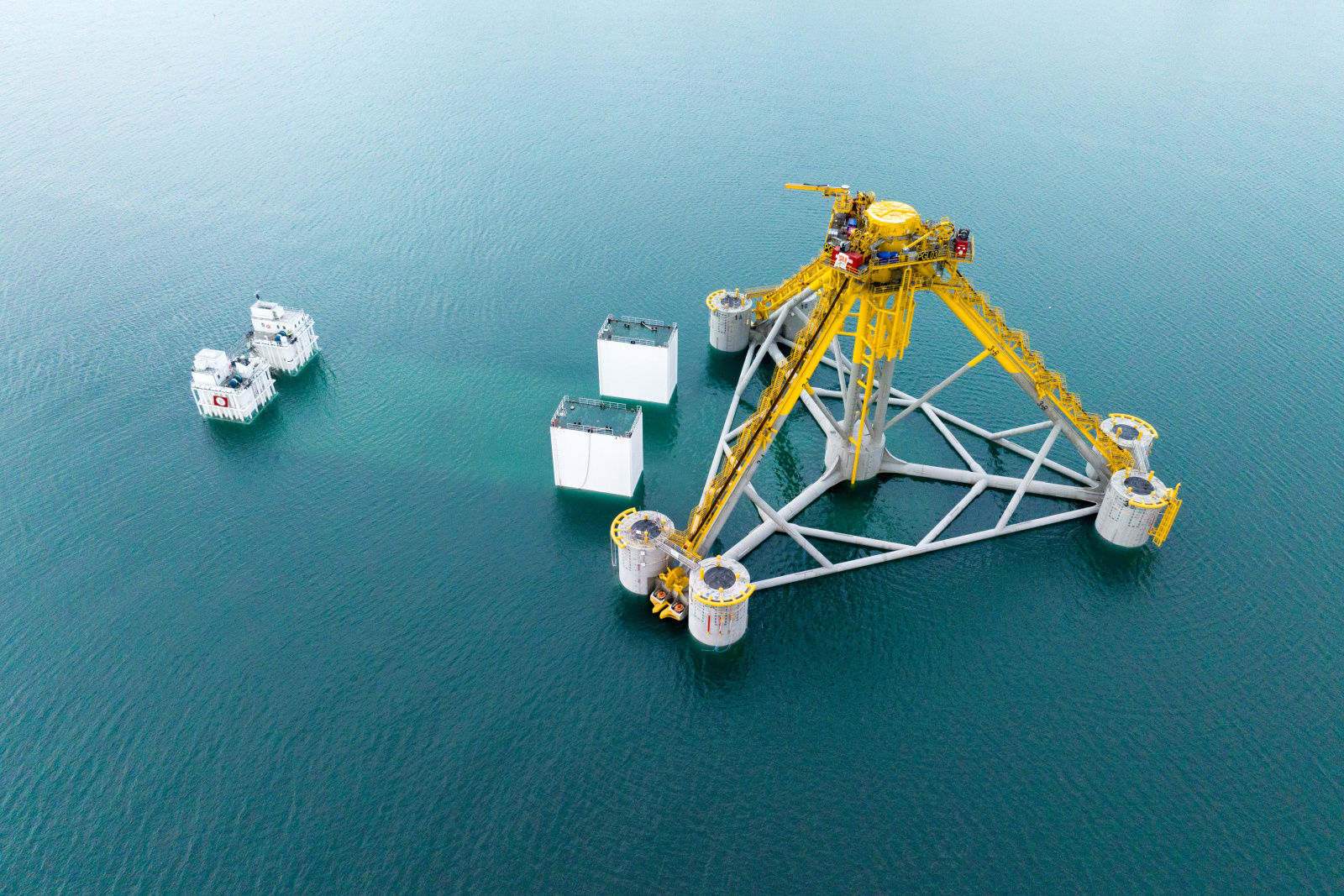 Spar and semis and TLPs will "each have their markets and many shared features when it comes to construction and operation offshore – though of course we see TLPs as having the best motion performance at sea [providing the most stable foundation for optimal turbine operation], bringing a developer close to having a floating turbine behaving like a [bottom-] fixed one", she says.
"Like many discussions in this industry, we need greater consensus around what steps are needed to make true industrialization happen: consolidation of platforms will necessarily be part of this – not all the players we currently see developing concepts will be able to sustain progress in a market where there is low activity for a period," says Baudic.
While SBM has been manufacturing the PGL units in the port of Marseille, France, its technology R&D department has been refining engineering for the next-generation floating wind model, dubbed Wind4Float, on the fly. One key aspect has been streamlining the steel concept for mass production, with the number and variety of braces supporting the three legs of the pyramidic prototype platforms being reduced from 35 to a TLP made up of only "seven standardized elements", notes Baudic.
"This naturally has a big impact on the prefabrication of all those elements, because we have much few elements fabricate and then as a result in the assembly you have much less welding activity. So we are shortening the [Takt] time, which is really the goal, but otherwise in terms of a behavior [in the water], it's really the same unit [as the ones for PGL]."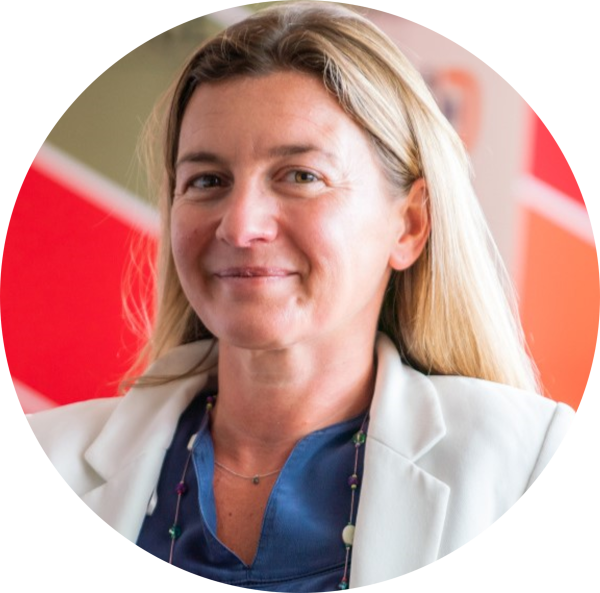 'The potential in the floating wind market globally has grown in the last five years, but it is important to keep in mind this sector is very much still in its infancy.'


Séverine Baudic
Managing Director for New Energies
SBM Offshore

"Industrialization comes with schedule and delivery certainty," she adds.
Forecasts for the global floating wind build-out – which more optimistic market observers had recently set as high as 16.5GW by 2030 – having softened significantly due to lagging supply chain development, has left the sector with a causality dilemma. Contractors need steady project work from developers to make the business case for investing in the technology and supply chain and developers need the cost-out from contractors that comes with standardized, 'assembly line' platform and turbine manufacture.
"The potential in the floating wind market globally has grown, no doubt, [in the last five years] but indeed what our original estimate of 10-16GW by 2030 always had a 'low scenario'," says Baudic. "Project timelines are shifting [back now] due to problems with permitting and so on. I think it is important to keep in mind that this sector is very much still in its infancy."
There is reason to question the received wisdom that international industrialization will be best accelerated by "leaping" from small-scale demonstration projects like PGL "straight to gigascale", she states.
"Sure it looks appealing on paper because of the effect of economies of scale. But is it the 'right' approach – to really develop a sustainable sector? I don't think we have all [the experience] we need yet to answer that. Projects that we are working on now could be FID'd [take a final investment decision] in 2029, so early-2030s is when this market will get going.
'Critical' next phase
"This next phase is going to be critical for the market to materialize."
SBM Offshore – like other technology-led players in floating wind – is exploring a "co-developer" model in regions including the UK Celtic Sea, US Pacific, Norwegian North Sea, and Canadian Atlantic, with an eye on "medium sized" projects of 100-300MW in "unestablished" markets.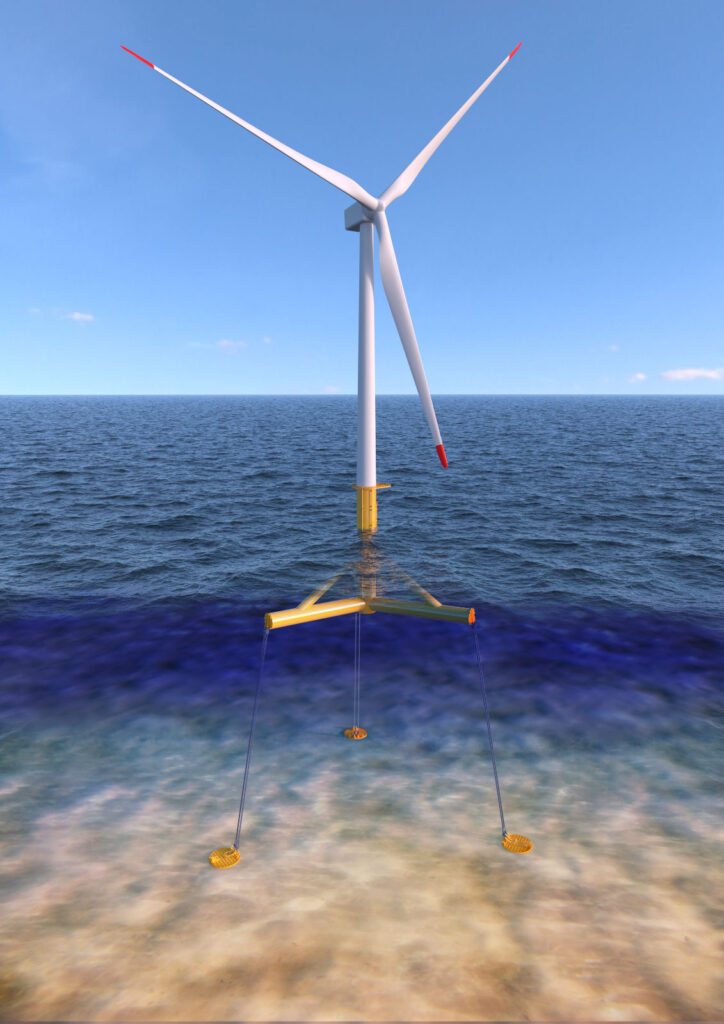 "The idea is we can bring our knowledge and long history [in offshore oil & gas] and team up with a local developer and try to frame 'what' floating wind could look like in these markets, working with local communities, doing site surveys, starting environmental impact assessments," says Baudic.
"It is not our ambition to take part in some of what are quite 'adventurous' auctions in these regions, [it is] more to stimulate the market by initiating work that leads to a phased approach to proving the viability of floating wind in an area."
As SBM Offshore progresses plans to get the first Wind4Float units into the water, Baudic reworks the argument in favor of a "measured" step wise tack on industrialization.
"A demonstrator for Wind4Float would not be to prove the technology – PGL is doing that – but to prove the industrialization benefits of our design before embarking on building 20 or more.
"This would be done in collaboration with our clients, possibly some in oil & gas [aiming to cut green house gas emissions from offshore operations with floating wind as is being done on the 95MW Hywind Tampen off Norway]. These could be interesting because as 'smaller' projects they could be a very good way to de-risk the larger [pure-play] floating wind developments ahead."
SMB's offshore oil & gas heritage – it's first sector contracts were secured in the 1950s and it continues to be a leading player in the floating hydrocarbon production space – has deeply influenced its strategy on floating wind but is also informing its wider energy transition plans through projects focused on decarbonization of its assets and operations and generation of green e-fuels, notes Baudic.
"Getting close to net-zero emissions quickly is a big part of our [energy transition] strategy. Floating wind markets will take time and in the meantime there are many others things that need to be done for [SBM's] transition to be a success beyond relying on renewables to bring all the energy we need [at SBM and globally] by 2050."
---
This article was published as part of Aegir Insights' intelligence newsletter, Beaufort.
Delivered straight to your inbox every Sunday, Beaufort will sharpen your market insight for the week ahead with exclusive commentary, analysis, and in-depth journalism delving into the talking points and technologies shaping offshore wind.
Interested in getting the latest insights on developments in the global floating wind market? Aegir Insights has just released the subscriber-access Floating Wind Intelligence package for Q2 2023, including the tracking of projects, partnerships and high-quality market forecasts based on our extensive industry experience in market and project development. Reach out to us to learn more.
---