Australia's government moving the deep water Illawara zone forward last month was another "huge step" toward building first utility-scale arrays – and decarbonizing a state powered by the black stuff for almost 200 years, Oceanex chief Andy Evans tells Darius Snieckus
One of the industrial narratives in floating wind weaves around its role as a decarbonizing technology – power everything from offshore oil & gas platforms to deep sea aquaculture farms with moored units and so slash emissions. But this role could inside a decade become more literal, with the Australian state of New South Wales (NSW) retiring gigawatts of coal plant and in search of 'baseload' green electricity to replace the lost production.
Earlier this month, Canberra opened consultation on Illawara, a zone located around 20km out in the deep water south of Sidney expected to accommodate 5GW of plant. The announcement comes in the wake of its decision to line up the neighboring Hunter zone – also is in depths needing floating units – for development, a move many in industry including Andy Evans, CEO of Oceanex, which is developing a trio of projects with Norwegian energy giant Equinor off NSW, see as a "tipping point" for the regional play.
"The importance of bringing Illawara along this quickly is that we now have two zones off NSW so we can really market the region to investors, develop a supply chain and the manufacturing infrastructure to support more than just a few projects. The industry will be here to stay," states Evans, who before Oceanex led development of Australia's flagship offshore wind farm, the gigascale Star of the South.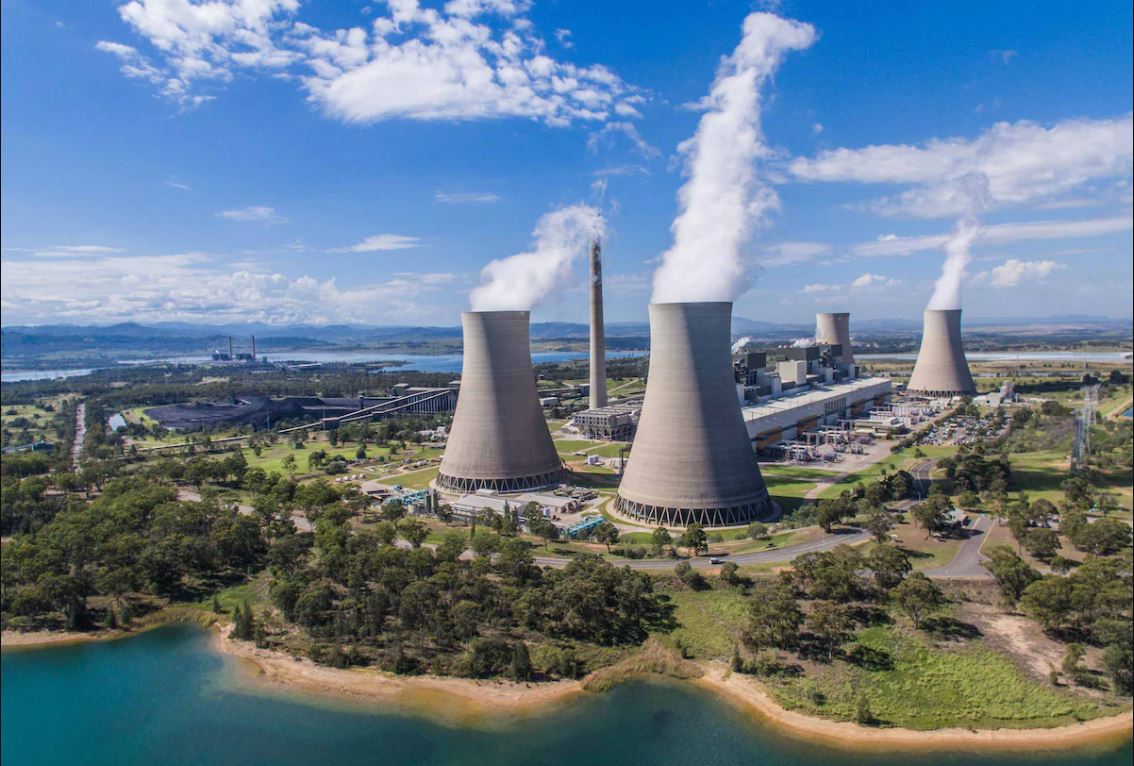 "New South Wales is the only state that will really deploy a lot of floating wind. It [has an energy mix] powered by 72% black coal, which will all largely be shutdown by 2034. So, there is a need for a lot of electricity coming into the region," he notes.
Illawara is envisioned as a 4.2GW mega development switched on in the "early-2030s", along with the 2GW Novocastrian in the Hunter zone, while the third project with Equinor, Eden, not located in a declared development zone, would be last online.
"These are small sites – 1,481km2 in 400m of water at Illawara and 1,871km2 at Novocastrian – compared to 10,000km2 off Gippsland [where Australia's first offshore wind farms will be built] but we believe we can make them work. And we are certainly helped by the announcement of the consultations coming much sooner than we [originally] thought."
Offshore wind has come to Australia gradually and then suddenly. The bottom-fixed 2.2GW Star of the South project started development in the Bass Strait off Gippsland in 2012 yet is only slated to start flowing power in 2025. But last August the government declared it would clearing the way for development of six megazones, along with the Illawara, Hunter, and Gippsland acreage, areas in the Bass Strait off Tasmania, the Southern Ocean off Victoria, and the Indian Ocean off Western Australia.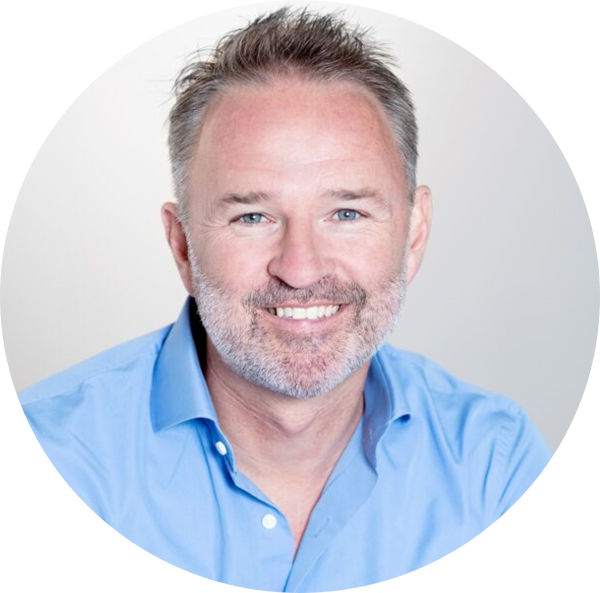 'Offshore wind can give Australians back some of our old pioneering spirit and at the same time help break down the 'green versus black' divide as we continue our energy transition.'

Andy Evans
CEO
Oceanex Energy

The New South Wales play – being all in water depths too great for monopiles or jackets – is shaping up to be the main launch pad for floating wind in Australia – and key to wider deep water development in Asia Pacific. The key 'feasibility licences' now await by the developer, which press the button on a seven-year process that starts with environmental impact assessments, installation of lidar wind-measurement buoys, and gets supply chain contracts going,
"We are very bullish about the NSW floating wind market [even if] it may be somewhat smaller than we were first anticipating. We are after the best project not just to 'land bank'," says Evans.
Supply chain missing links
"Beyond the fact that we are going to retirement of a big part of NSW's coal fleet in the next decade – Bayswater Liddel came off a few months ago, that's 2GW, Eraring is due to close in 2025, that's 2.8GW – is that all these power plants in the Hunter Valley around Newcastle, there are all close to the coastline, so the onshore transmission link [for Novocastrian and Illawara floating wind projects] is really close, only 8km from the water."
The harder realities lurking behind this clear energy transition 'fit' between floating wind and a post-coal New South Wales are in developing a domestic supply chain to manufacture hundreds of steel semisubmersibles (such as the Principle Power WindFloat pictured above) and support the massive construction campaign that will need to go hand-in-hand.
"Australia is no longer a manufacturing country. Even our biggest steel producer, BlueScope, is tiny on the world stage: for one of our floating wind projects off New South Wales will need 750,000 tonnes of steel for the foundations – that's a quarter of BlueScope's annual production. So huge challenges on steel and big challenges on competing more widely with the international supply chain that is here in APAC," admits Evans.
"Naturally we are very 'pro' local content but unless we start moving we are miss out on a lot of the economic development potential in the construction phase [of Australia's offshore wind build-out] and be left with the basic fabrication and some small-scale manufacturing, anchors and other componentry.
A 'unique opportunity' offshore
Evans says Australian's "still haven't truly grasped what an opportunity offshore wind represents", not least in a region such as New South Wales where there is a long 'old energy' industrial legacy, high utility-scale power demand, and an economy transitioning away from coal, oil and gas.
"Floating wind is a unique opportunity for the state."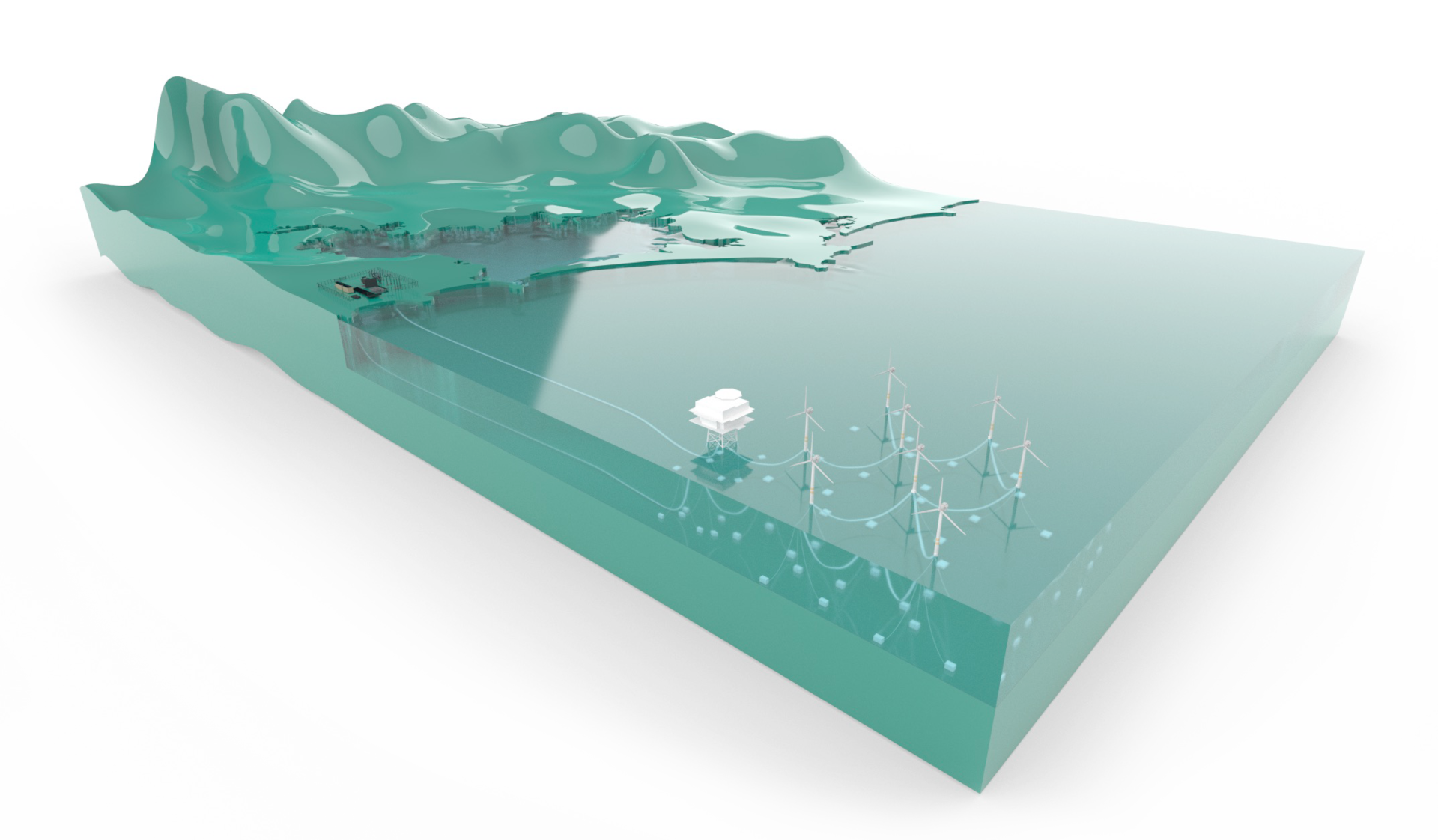 Australia today is remains heavily dependent on coal, currently generating 51% of its electricity. But with a technical offshore wind potential of almost 6TW gusting off its coasts and developers having already built up a 60GW-plus project pipeline, the government is increasingly seeing wind-at-sea as central to a net-zero strategy with targets to reach 82% of electricity generation from renewables by 2030 as the first milestone en route to net-zero by 2050.
Based on reference cases across the relevant states, Aegir estimates that levelized cost of energy could be down to €43/MWh ($47/MWh) for fixed-bottom to €59/MWh for floating projects by then.
'Too fast' progress?
"The progress we have seen in the last year [since the megazones were announced] has been really fast," says Evans. "Some might argue 'too' fast. We have four [of six mega] zones now in consultation – which off NSW could have been a bit more 'mega' to my mind – and that is fantastic. Still, the dimensions of the work are challenging."
Evans – not surprisingly, given his role spearheading creation of Australia's flagship offshore project – is more than game. "When I started in this industry, I was hoping to get one project up, something that was really innovative. Now we have a bona fide industry here that is ever close to take-off. While there are always uncertainties, you have a size of investor, a size of developer, that is used to this size of risk. We are so close to take-off," he says.
"And for Australians I hope there is a growing recognition that in offshore wind we can a chance to new do nationally significant projects – that aren't offshore oil, mining or road-building," adds Evans. "Offshore wind can give us back some of our old pioneering spirit and at the same time help break down the green versus black [renewables v fossil fuels] divide as we continue our energy transition."
Interested in getting the latest insights on developments in the global floating wind market? Aegir Insights has released the Floating Wind Intelligence package for Q2 2023 to subscribers, including the tracking of projects, partnerships and high-quality market forecasts based on our extensive industry experience in market and project development. Reach out to us to learn more about Aegir Insights' floating intelligence.
---
This article was first published in Aegir Insights' intelligence newsletter, Beaufort.
Delivered straight to your inbox every Sunday, Beaufort will sharpen your market insight for the week ahead with exclusive commentary, analysis, and in-depth journalism delving into the talking points and technologies shaping offshore wind.
---