Many promising, potentially market-changing concepts are introduced each year, but commercialization remains an unprecedentedly big ask. Here's what we've learned developing ours, writes André Ølberg
Offshore wind power has been sailing in rough seas through 2023. The latest market storm came with Danish sector pacesetter Ørsted's decision to cease development of its giant Ocean Wind 1 and 2 projects in the US Atlantic, resulting in a $4bn impairment for the company that until recently had been held up as a shining example of how to transition from oil & gas to renewables.
The problems faced by Ørsted and many other offshore wind developers have rightly been linked to rising interest rates, high supply chain inflation, and auction parameters not incorporating mechanisms compensating for elevated prices. For the supply chain, profitability has also been a challenge, evident in the financials of western turbine manufacturers caught in what appears to be a classic prisoners dilemma, in which they are forced to engineer increasingly larger wind turbines, under pressure from lower-cost Chinese rivals, but without the order book revenue needed to support this scale-up. Matters are further complicated by local factors driving up prices, including lack of available infrastructure and underdeveloped supply chains.
At the same time, the world needs more renewable energy to be brought online to meet climate action goals, with offshore wind, both bottom-fixed and floating, key to the energy mix needed to reach a net-zero future. Honing the competitiveness of offshore wind versus other energy sources will require new, more cost-effective technologies and solutions: the industry needs to build and install projects faster and smarter and to operate and maintain these developments at lower-cost.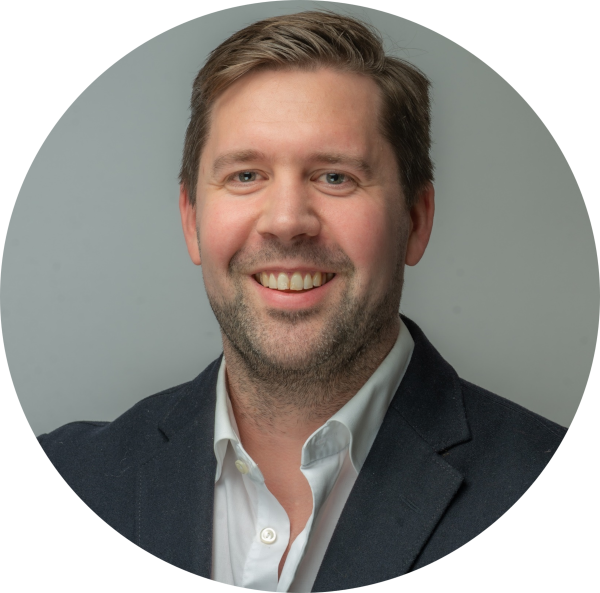 'Many promising, potentially market-changing ideas are introduced each year: the road from spark of conception to commercialization can be bumpy'

André Ølberg
CFO & Commercial Director
WindSpider
To speed the build-out of offshore wind around the world, large investments in port infrastructure and crane capacity are required over the next decade. For a sense of scale: the UK's Floating Offshore Wind Taskforce last year flagged that a £4bn ($4.9bn) spend is needed to develop the coastal construction infrastructure required for floating wind alone, while in the US, the Oceantic Network (formerly the Business Network for Offshore Wind) calculates a $36bn investment will have to be made for the American Atlantic build-out.
Construction offshore of both fixed and floating units, meanwhile, faces its own hurdles, not least a looming wind turbine installation vessel crunch. And the industry has already seen early indications that the high cost of operation and maintenance (O&M) of conventional offshore turbines could be equally problematic for floating, with grim examples of both time consuming and costly major component replacement worrying developers, investors, and insurance companies, including at the Kincardine project off Scotland, where floating units had to be disconnected and towed-in for servicing.
From our standpoint, a crane concept we are developing, called WindSpider (pictured above), could be a big part of the answer to these challenges: in port, the solution, a 'self-erecting' lifting technology that uses the wind turbine tower as support for the crane, could remove the need for in-situ high-capacity cranes to mount nacelle and blades; offshore it could be mated to existing offshore vessels or barges to ease the coming shortage of WTIVs; and, for O&M, it could make it possible – and at low cost – to replace major turbine components in-situ, particularly crucial for floating units.
But, the point here is larger than our technology alone. Although many promising, potentially market-changing ideas are introduced each year, the road from spark of conception to commercialization can be bumpy. What all new technology shares should be the focus of our sector as we accelerate our build-out – lest we forget, the International Energy Agency's forecast of 2TW of offshore wind turning by 2050 from the 65GW operational today is an unprecedentedly big ask. Here are some of our learnings so far:
1. Target a flexible solution that boosts utilization. For us this means designing equipment that works on a wide variety of turbine models and sizes and in different market segments – onshore, bottom-fixed and floating; interfaces well with other technologies – that is, requires no adaptation of the turbine itself; enables upgrades of the equipment as turbine nameplates increase; and re-uses existing assets and technologies.
2. Joint financing goes hand-in-hand with technology development. A clear strategy for financing different technology development steps is beneficial, especially in today's market environment where this can often call for collaborative efforts from industry, public support schemes and investors.
3. Industry involvement is crucial. Engagement and commitment from developers, operators, and turbine OEMs for technology and competency sharing and equipment testing can create a commercial runway as funding and operational contracts are critical for introducing new technologies that will improve profitability for the industry going forward.
And don't forget about third party verification. Having a classification society involved in the verification and supporting the technology development is highly beneficial for the technology developer itself and also its different stakeholders.
The current market environment calls for new innovative technologies, and with the support from the developers and turbine OEMs the offshore wind industry with its strong growth trajectory will correct its course and sail into a bright and profitable future.
• André Ølberg is CFO & Commercial Director of Norwegian technology developer WindSpider
---
Every week in Beaufort, Aegir Insights' intelligence newsletter, industry thought leaders write exclusive opinion pieces covering hot-button topics in the offshore energy transition.
Delivered straight to your inbox every Sunday, Beaufort will sharpen your market insight for the week ahead with exclusive commentary, analysis, and in-depth journalism delving into the talking points and technologies shaping offshore wind.
---