Global aspirations to build hundreds of gigawatts of power plant at sea in the coming decades conceal inconvenient truths about the general state of health of the sector, writes Stephen Bull. A way forward will call for joined-up action from government, planning and consenting authorities, financial institutions – and the industry at large
By Stephen Bull
Is the international offshore wind business model broken? You wouldn't think so, given the embarrassment of riches in terms of announced gigawatt targets from governments across the world: the EU is targeting 300GW by mid-century, the UK 50GW by 2030, Norway 30GW by 2040, the US the same by 2030, and emerging plays off nations including Brazil, Australia, Columbia and Vietnam all rapidly coming into focus. This business is becoming seriously global.
Yet something doesn't feel or look right when the triumvirate of Western wind turbine OEMs, the broader supply chain, and developers are all taking a gimlet-eyed look at already sanctioned projects, frontier markets, and next-generation technologies. The industry has not been short of hard-to-read headlines here, with turbine makers Vestas, Siemens Gamesa and GE each citing major losses in a debilitating 'arms race' for ever larger models.
Further along the supply chain have come reports of major write-downs driven by cost inflation, logistical issues, and unprecedented raw material bottlenecks. Given the contracting models entered into, pre-Covid and before-Russia's invasion of Ukraine, such lump sum deals demanded by developers to be 'bankable' have shifted major risks on an already vulnerable supply chain.
So, is economic rent migrating to developers for new projects? Not completely by the looks of it, with some of the biggest offshore wind pacesetters back-tracking out of 'non-core' markets, filing significant impairments on their P&Ls and relying on asset sales to boost profits.
How did the industry find itself here so fast? Offshore wind has exhibited an extraordinary cost-reduction journey. The first offshore wind development I worked on was Equinor's Dudgeon project, which had fixed strike price of £150/MWh ($185/MWh) awarded in 2014. Currently I am involved with developing Vattenfall's 1.4GW Boreas, which has a strike price £37.35/MWh.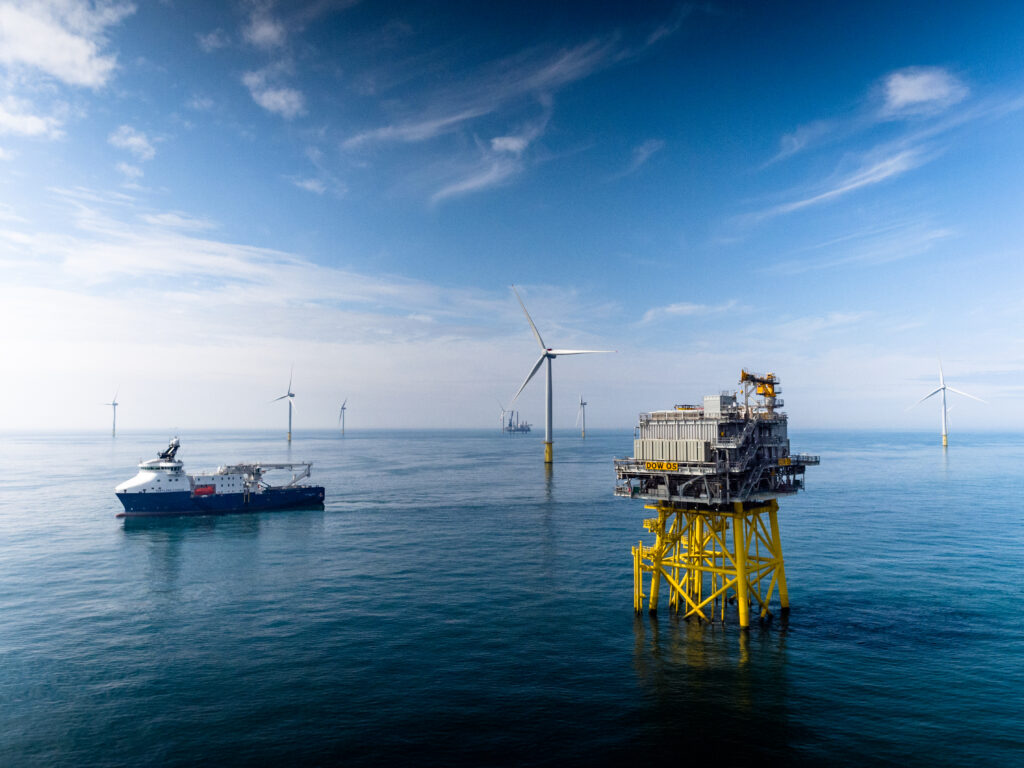 That's a figure few in industry would have dared to dream of a decade ago. Technology developments, applied learnings, the cost of capital and increased deployment – all have helped slash the sector's levelized cost of energy. We overdelivered as an industry, and the 'killer app' in the energy policy toolbox, highly competitive auctions, has been cutthroat.
Many leasing regimes have since progressively worsened, with negative bidding, zero inflation adjustments and inconceivably low maximum strike prices – all a drag chute for an industry ready to speed ahead. Nor is a race to the bottom always good for the power consumer either, especially if utility-scale projects are delayed or cancelled, and developers not incentivized to promote local content, sustainable solutions, and necessary infrastructure investments.
To fix this broken model calls for action from government, planning and consenting authorities, financial institutions, and indeed the industry at large. Here are three steps towards a new deal for offshore wind:
For auctions, authorities must properly review strike prices to reflect current costs, supply chain bottlenecks and inflation adjust contracts. Ensure a closer match between auction capacity and future project pipelines. Encourage non-price criteria to encourage skills, innovation, sustainability and local supply chain investments. A 'no show, or low show' at auctions is legitimate and clearly sends signals from developers.
For leasing, cap fees and encourage joint pre-investments for infrastructure. For consenting and grid, cut planning consent times, fast track where possible, streamline processes and communicate publicly measurable near-term targets.
For financial institutions, developers and the supply chain, we need better commercial models where risk can be shared, with stronger incentives to drive down costs together. The notion of a 'bankable project' needs a serious and proper review, or we we'll never get to the deployment levels needed to drive both widespread electrification and energy security.
Tim Pick, the UK's first offshore wind champion, commented that in his first month in the role he saw an industry with a 'sense of optimism, of innovation, of global leadership, of doing critically important work, and of fun, that oozes out of everyone you meet'. He's right. Now, let's do our industry proud and fix this broken model, for all our sakes.
· Stephen Bull is Executive Vice President for strategy, portfolio and sustainability at Aker Solutions and chair of UK industry advocacy body RenewableUK. He was awarded an OBE earlier this month in the King's Birthday Honours list for his work on the energy transition. 
---
Every week in Beaufort, Aegir Insights' intelligence newsletter, industry thought leaders write exclusive opinion pieces covering hot-button topics in the offshore energy transition.

Delivered straight to your inbox every Sunday, Beaufort will sharpen your market insight for the week ahead with exclusive commentary, analysis, and in-depth journalism delving into the talking points and technologies shaping offshore wind.
---