SUNRISE INDUSTRY: Rhode Island's 30MW Block Island wind farm, the US' first array, at dawn (Foto: GE)
Construction of the first utility-scale wind farms in the US Atlantic is giving Americans a foretaste of the sustainable economic development ahead as the sector grows. Now is the time to capitalize on growing public approval to speed the sector forward, writes Stephanie McClellan
By Stephanie McClellan
Construction of the Vineyard Wind 1 and South Fork wind farms in the US Atlantic are giving many Americans their first look at what offshore wind has in store for the country: workers with good-paying jobs building next-generation port facilities, laying huge power export cables, and installing turbines; strengthened measures coming into place to protect marine life; new investments in communities; and soon, hundreds of thousands more homes supplied with clean, renewables-generated electricity.
Workers, not surprisingly, are proud of these jobs. In surveys carried out, they've said building America's first offshore wind projects is meaningful work. Plus the jobs pay well and have strong labor protections and safety standards.
Good jobs, non-polluting energy, marine life protections, and community inclusion and investment – these are all things that communities who've experienced the harms of past large-scale industrial transitions have advocated for. Vineyard Wind 1 and South Fork Wind are showing that the US' offshore wind build-out can avoid replicating the damage of past industrial transitions, and instead boost livelihoods and communities, and win enduring support from local communities and the public at large.
With many gigawatts of offshore wind projects in the pipeline – and a 30GW "national goal" on the horizon, we are now on a path towards transformational change, with tens of thousands of jobs, millions more homes and businesses powered by clean energy, and an enduring positive impact on communities and biodiversity.
'Building a new industry is not easy, especially in the current economic environment. But work being done now is laying a foundation for US offshore wind for years to come.'

Stephanie McClellan
Executive Director
Turn Forward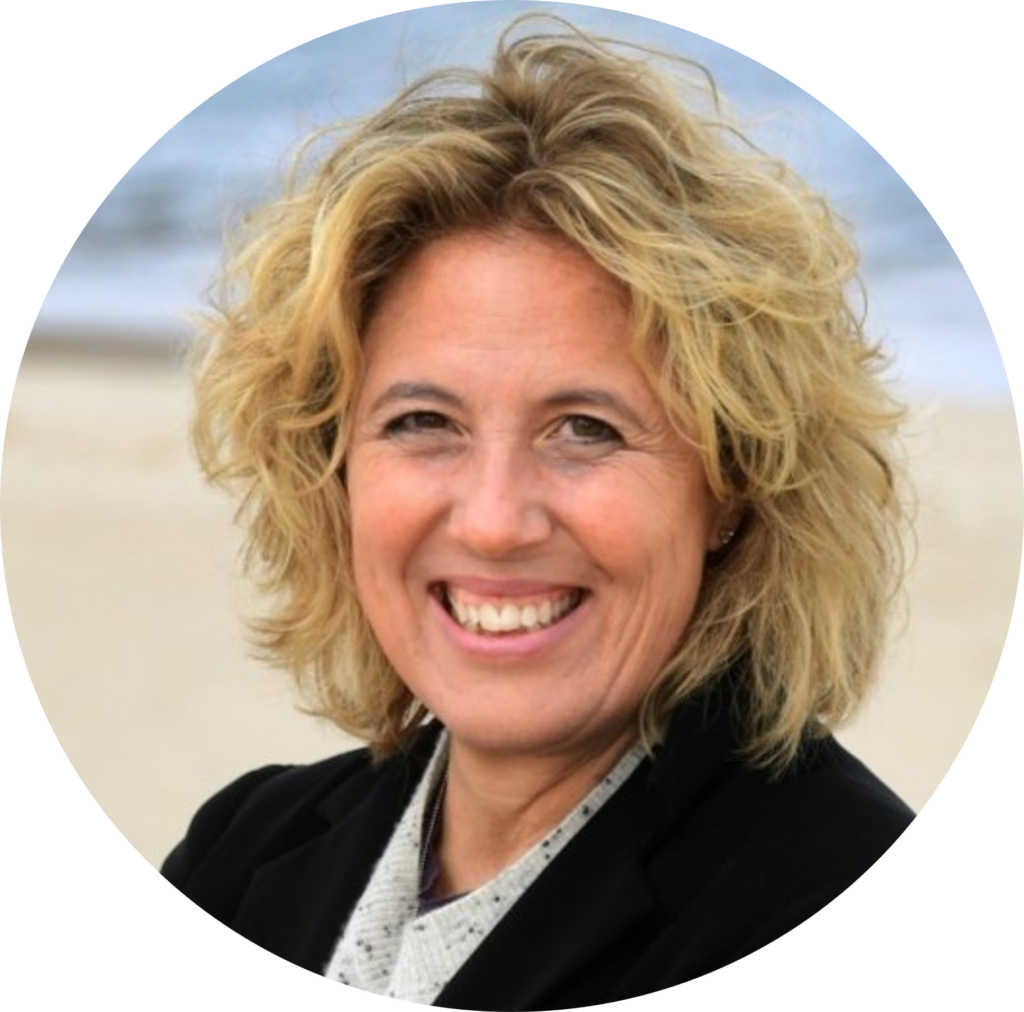 Continued forward-looking leadership – from policymakers, industry leaders and stakeholders alike – is critical to ensure the public's inclusion. Americans want offshore wind energy and importantly they want it to work for the labor-force and their families, as well as our lands, waters and wildlife. Investments and policies that support those goals will ensure long-term public support and keep offshore wind on a successful trajectory.
We're seeing this leadership in action: bipartisan Congressional efforts helping states benefit more from offshore wind activity off their shores; the Biden administration's historic actions and investments to launch this industry; and coastal state and local leaders' unwavering commitment to offshore wind energy. Policymakers are maximizing benefits to Americans and protecting workers and wildlife – and their constituents are behind them. Poll after poll finds that voters overwhelmingly support offshore wind energy, especially with benefits like labor standards and marine-life protections.
'Communities at the table'
In these formative years for this new industry, we have the opportunity to unite around a vision for offshore wind done right. It's an energy transition with communities at the table from the beginning and sharing in the success and benefits of offshore wind development throughout; marine life and coastal resources protected as we combat pollution and climate change; and workers and their families prospering as they build this new energy landscape. Delivering on this vision will build partnerships that last for the long haul, and help American offshore wind thrive.
Building a new industry is not easy, especially in the current economic environment. But we must understand that the work being done now, by policymakers, industry leaders, communities and stakeholders, is laying a foundation for US offshore wind for years to come. By uniting around a vision of offshore wind done right, we can ensure that a critical pillar of that foundation – public support – is here to stay.
· Stephanie McClellan is executive director of Turn Forward, an independent non-profit lobbying to support an US offshore wind market that meets the country's climate, economic and environmental challenges
---
Every week in Beaufort, Aegir Insights' intelligence newsletter, industry thought leaders write exclusive opinion pieces covering hot-button topics in the offshore energy transition.

Delivered straight to your inbox every Sunday, Beaufort will sharpen your market insight for the week ahead with exclusive commentary, analysis, and in-depth journalism delving into the talking points and technologies shaping offshore wind.
---