CUTTING EDGE: First 115.5-metre Vestas offshore wind turbine blade en route to test site in Denmark (Foto: Vestas Wind Systems)
Industry-first 'commercial sustainability' alliance set up by Orsted and Vestas targeting new-model green blades and turbine towers for projects by 2040
By Darius Snieckus
Steel and fiberglass have always been at the heart of a fundamental contradiction in the wind industry – green power generation but at a carbon-intensive price and with an industrial waste footprint that in no way looked forward to 'sustainability'.
Strides have been in recent months, however, including German utility RWE's decision to equip more than half the Siemens Gamesa turbines being installed at its 1GW Thor project off Denmark with recyclable rotor blades and "CO2 reduced" steel towers, a serial production testing ground for the OEM's greener technologies.
And now, Danish wind giants Orsted and Vestas have inked the sector's first "commercial sustainability partnership" to green offshore wind turbine designs for all future joint projects, aiming to devise "circularity solutions" for blade materials and fabrication of towers built using 70% reduced-carbon steel.
Orsted's head of sustainability Ida Krabek sees the tie-up as "leading… by creating early market demand and incentives for our suppliers to invest in low-carbon technologies.
"That is why we're partnering with Vestas to mature and test innovative solutions in our wind farms. We will select low carbon and circularity solutions for blades and towers in all future projects we do together," she says. "This will help scale the technologies needed to make net-zero wind farms a reality."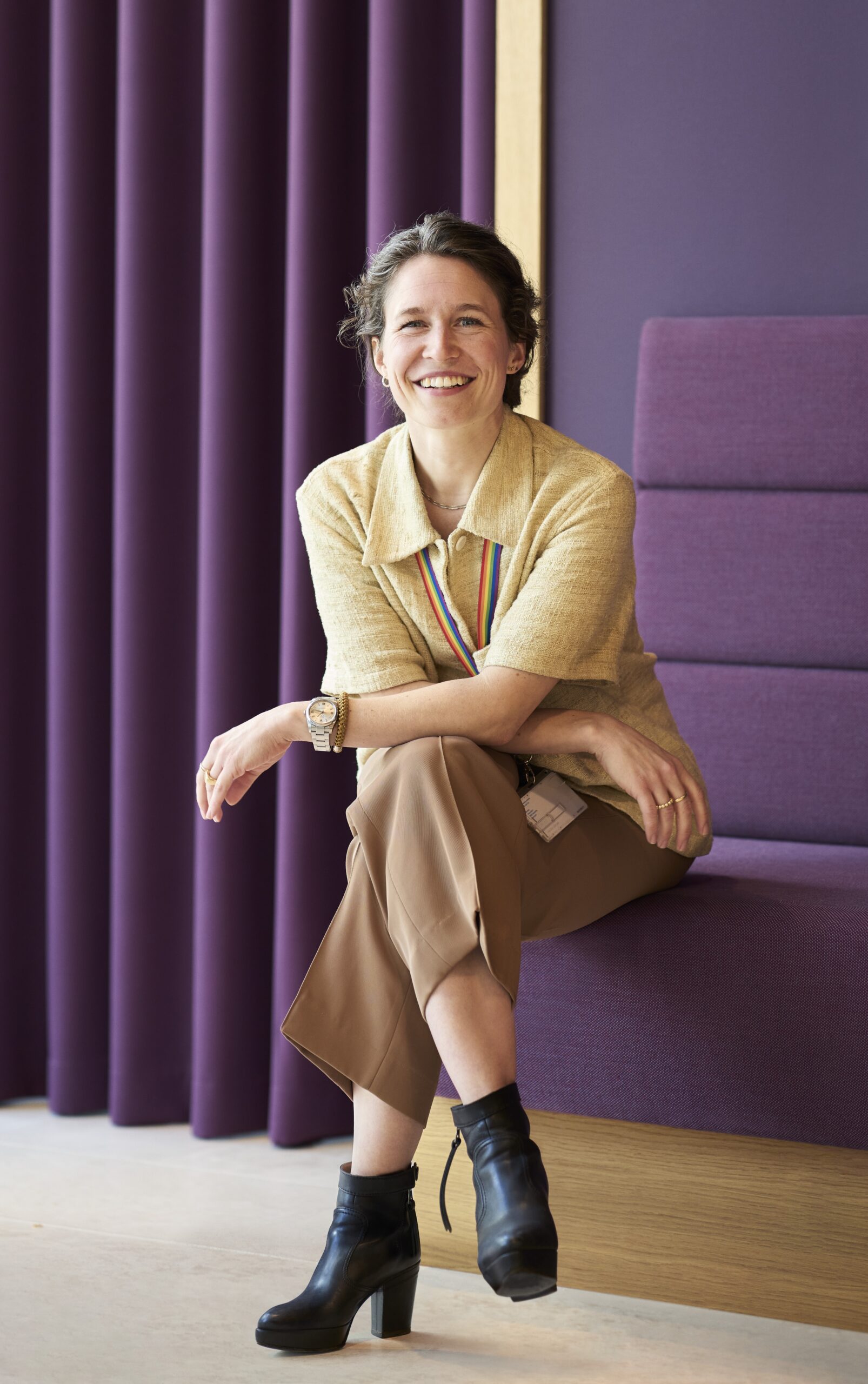 'This will help scale the low carbon and circularity solutions needed to make net-zero wind farms a reality.'

Orsted head of sustainability Ida Krabek
Vestas is current working with European chemical giant Olin and Stena Recycling on a pilot of a recycling process that recovers epoxy resin from blades for use in new units, making for the potential of a bona fide circular blade technology. On towers, the OEM is honing the design of a "low carbon" model that is made using steel plates that have a "CO2 intensity" of around 1 tonne of CO2 per tonne of steel as compared to the current benchmark of 2.6 tonne of CO2 per tonne of steel.
"Steel produced from this method will have a CO2 intensity representing a 60-70% reduction in heavy plate steel emissions, and around 50% reduction in the total CO2 intensity of the turbine tower," says Lisa Ekstrand, head of sustainability at Vestas.
Through a new pilot project Vestas is now setting up a first facility to recycle the epoxy "fragments", with scale up to a "full circular blade recycling solution" if all goes to plan.
'Once the technology matures, the new solution will provide us with the opportunity to produce new turbine blades made from re-used blade material.'

Vestas head of sustainability Lisa Ekstran,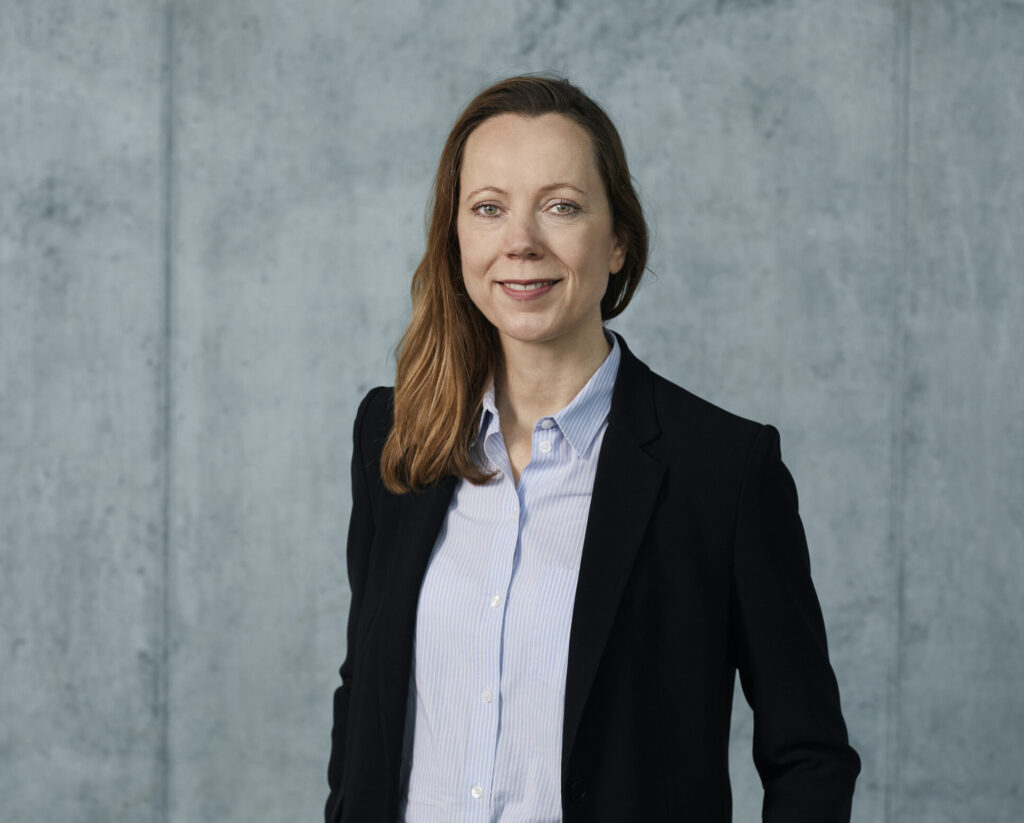 "Once the technology matures, the new solution will provide us with the opportunity to produce new turbine blades made from re-used blade material," she says.
Orsted is targeting installing a minimum of 25% low-carbon steel towers in joint projects with an eye on the longer-term, says Krabek. "We have committed to [this percentage] for all future projects with Vestas, and not just for a single project.
"With this, we hope to accelerate more investments in low emissions steel across the industry. By making early off-take agreements, we are giving our suppliers the certainty they need to start investing.
Orsted – which shed its hydrocarbon assets while still Danish Oil & Natural Gas (Dong) – is the current global offshore wind industry pace-setter, with almost 9GW installed and over 13GW either in development, off Europe, Asia and the Americas. And with gigascale arrays increasingly the norm, says Krabec, this percentage would be materially "significant".
"Depending on the size of the project, 25% could represent a significant number of towers. With this percentage as a minimum, we make sure that it is both technically feasible and commercially viable to integrate in all future project while driving ongoing demand for commercial scalability."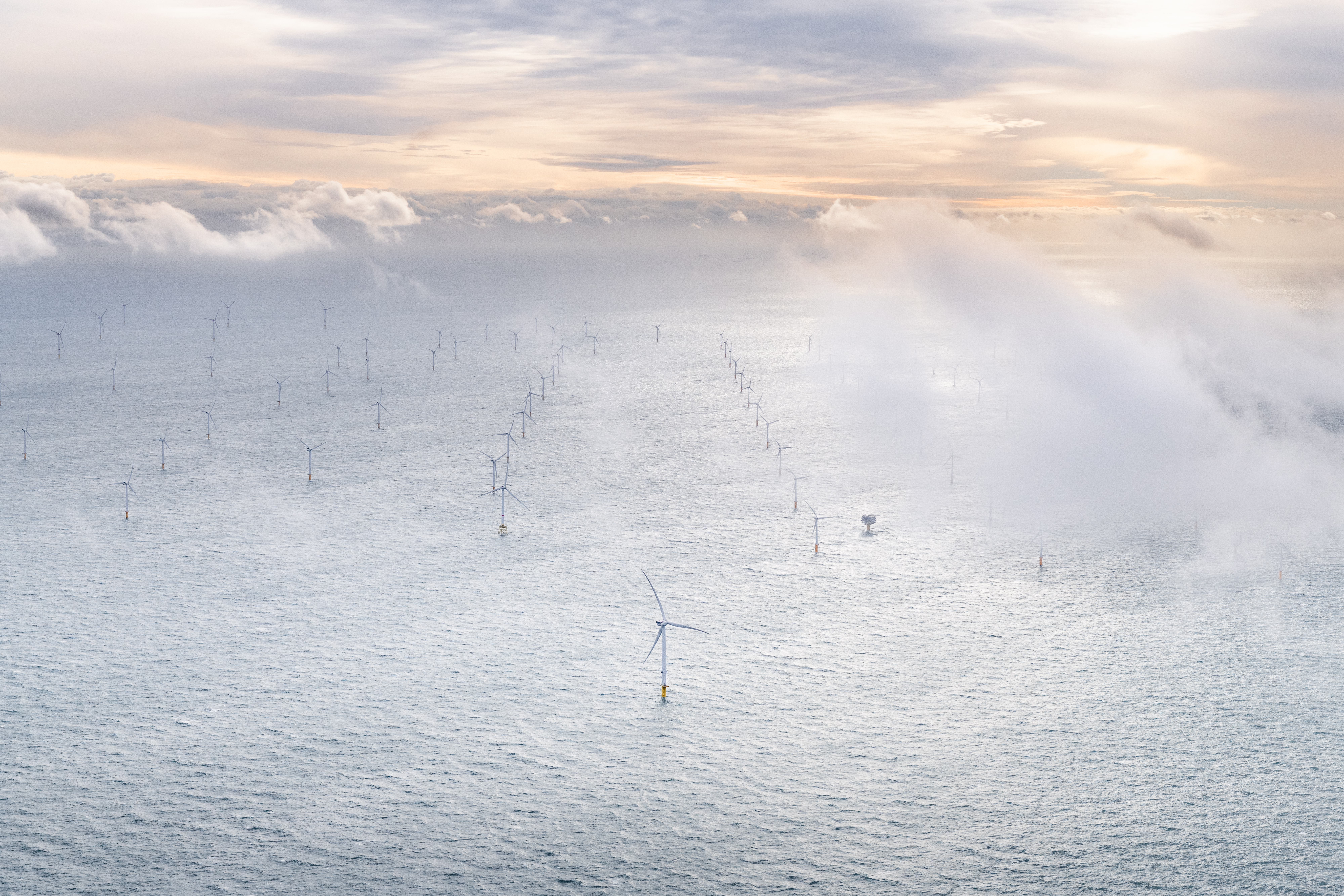 CLEARING TREND: Vestas turbines at the Shell-led Blauvwind consortium's Dutch North Sea Borssele project (Foto: Vestas Wind Systems)
Ekstrand adds that the growing influence of "non price criteria in offshore wind auctions globally is likely to further incentivize investments in low carbon solutions" such as "greener" turbines, across the industry. "Circularity will be critical".
Net-zero wind farms ahead
Ørsted's internal goal is to be building "net-zero wind farms" – a qualification calculated based on the SBTi [science based targets initiative] that measures "carbon performance through a project lifecycle assessment of emissions" – by 2040.
"To get there, active collaboration within and across the renewable supply chain is key to develop, mature and scale the technologies needed to decarbonize," states Krabec. "With these [first] projects we will build crucial learnings and capabilities to enable us to meet future customer demand for decarbonized and more circular wind farms.
Orsted and Vestas are also exploring wider collaboration on biodiversity "to ensure a build-out of renewable energy in balance with nature" in the futures, she underlines. "All new projects we commission from 2030 onwards should deliver a net-positive biodiversity impact. This means that we'll not only avoid, minimize, and compensate for any impact on nature during the lifetime of our projects -– we'll also actively help actively help restore and enhance ecosystems."
Though the Orsted-Vestas partnership is plainly another leap forward for the sustainability of wind power around the world – both by example and dint of its world-leading project pipeline and financial might, when a true-green, circularly-manufactured turbine could become an off-the-shelf delivery for developers remains a question, Krabec believes.
"Right now, we can't say when exactly zero carbon turbines will be the standard. We need to create the right incentives for investing in low emission solutions in order for them to reach commercial scale.
"As a developer we can incentivize investments by testing new solutions in wind farms and making early offtake commitments. Our customers, in turn, can go even further by integrating non-price parameters into tenders. With Vestas we hope to send a strong signal of what is practically and financially possible today."
---
This article was part of Aegir Insights' intelligence newsletter, Beaufort:
Delivered straight to your inbox every Sunday, Beaufort will sharpen your market insight for the week ahead with exclusive commentary, analysis, and in-depth journalism delving into the talking points and technologies shaping offshore wind.
Sign up for free here.
---