The country's first-ever deepwater auction late last year transformed the market's prospects – but without new coastal construction infrastructure could it all be California dreaming? Darius Snieckus asks American sector veteran Walt Musial
Floating wind power made the headlines in Los Angeles' LA Times last December as the state of California brought the gavel down on the first-ever deepwater offshore wind auction in the US, with acreage for up-to-6GW of arrays in the Pacific – enough to power 1.5m homes – landed by developers including industry pacesetters Equinor, Ocean Winds and RWE and American utility Invenergy.
The landmark leasing, which pulled in bids totaling $750m, had long been lobbied for by industry as central to industrial growth in the US energy transition and by government as key to the Golden State reaching its climate target of carbon neutrality by 2045, with offshore wind being looked-to to have 25GW in operation by this date.
Now with the imminent signing by governor Gavin Newsom of bill AB1373, which will centralize utility-scale renewable power procurement, the sector looks about to have enshrined the iron-clad route-to-market options needed to begin harvesting the high-speed wind streams, as rich as 9.8 meters per second, gusting along the state's coast.
"The commercial floating wind leasing that took place in late 2022 was very significant – it is needed by California [to meet net-zero objectives] and it is needed by offshore wind to finally start moving the floating sector forward in the US. California has been at the forefront in the US, leading most other states in their efforts to decarbonize – the California climate action machine is the best in the country," says Walt Musial, leader of the offshore wind research platform at the National Renewable Energy Laboratory, and an influential figure in government and industry circles.
"AB1373 gives California floating wind developers a pathway to offtake that aligns with their cost structures, which is important for an industry that is so new. But that said, the bill is not sufficient on its own to ensure commercialization of floating wind off California. There are many challenges ahead, but I have no doubt about the huge promise of this market."
Floating wind's progress off California in Morro Bay and to the north off Humboldt will have far reaching consequences not only for the state's green goals, but also in determining the sector's future in the US in neighboring west coast plays off Oregon and Washington as well as across the country off the US Northeast in the Gulf of Maine and Central Atlantic.
'Second wave' deepwater plays
And it faces may of the same challenges as the 'second wave' state markets muscling floating wind into industrial reality – lack of ports and shipyards to build the coming fleet, a near-nonexistent supply chain, future grid constraints, and so on – and a unique one: project sites in waters as deep as 3,000m (9,800ft) needing as-yet-untested mooring technology.
"I believe California is well-aware of the complexity of what is being attempted, the infrastructure necessary to achieve it, the industrial development that will have to eventually be undertaken – and that the timing of all this is [connected] to meeting its climate targets," says Musial.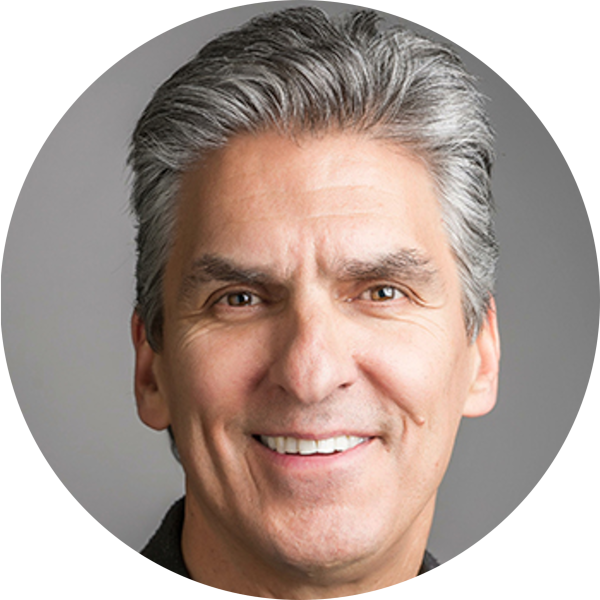 'California is well-aware of the complexity of what is being attempted with floating wind – and that the timing of all this is [connected] to meeting its climate targets.'

Walt Musial
Offshore Wind Research Platform Leader
US National Renewable Energy Laboratory

Supply chain – like in every offshore wind market but more in California – is topmost among the issues that needs to be faced down in sailing out the US' first floating wind fleet. NREL, in a recent study, calculates a capital spend of $10bn going into coastal manufacturing facilities and another $5-10bn for installation and maintenance ports to get 25-55GW into operation in the Pacific. Musial quotes the report in saying: "It will take time, and it will be a big investment. But it will be worth it."
"And this is resonant with the West Coast as a whole, in the long run, not just to California," he adds.
"California is the 'big dog' of US floating wind on the west coast but there are other states in the pack – Oregon, Hawaii, and perhaps later Washington, at least a contributor to the west coast supply chain. There are huge benefits to expanded regionality in all this and there appears to be a growing willingness among states to collaboration on port, supply chain, transmission," says Musial.
"And this collaboration would have the added benefit of making the US West Coast as an industrial whole more competitive with the bigger risk to the supply chain, which is Asia – with their well-developed network of ports, cheaper steel, lower-cost workforce."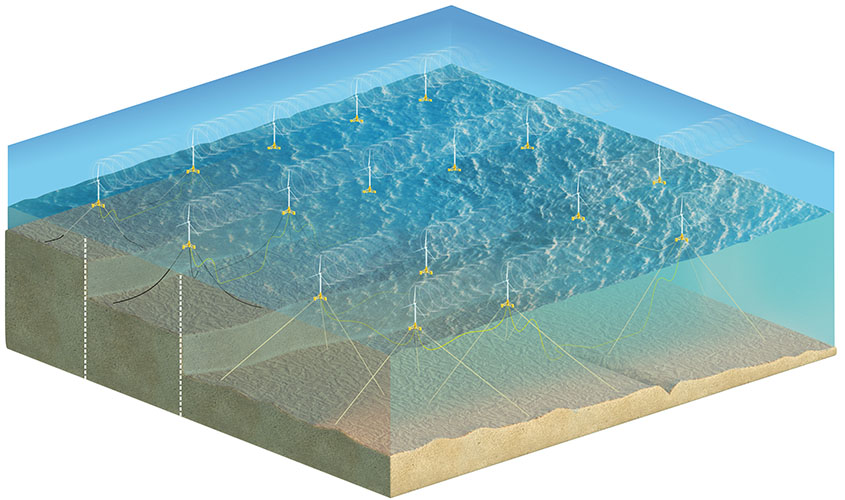 Most immediately, the challenges overshadowing the sector, he underlines, are "the global macroeconomic headwinds, inflation – you can't even talk about supply chain disruption because is no real supply chain".
'No real supply chain yet'
"This is what is pacing the industry right now. Once we get to the stage where we have a mature floating wind sector in operation, sustained pipelines of projects, and the rhythm of the supply chain is in sync, the industry will bring the jobs and the economic development. A virtuous cycle," says Musial.
Just how large a bet the Biden administration is willing to place on floating wind – as it continues to chase an ambitious target of having 30GW of offshore wind turning by 2030 – can be seen in the sector having been anointed with one of five US climate technology 'Energy Earthshots', with a 'Floating Wind Shot' stretch target of slashing the cost of floating arrays by more than 70% by 2035, to $45/MWh, lower than conventional fixed offshore wind.
NREL data scopes out a 2.8TW wind resource flying over America's deep waters. Aegir calculus suggests a first 10GW of floating wind could be online off the US by the end of the next decade.
"These cost reductions and target date of 2035 are 'aspirational' – but its it is good to be challenged with aggressive targets," says Musial. "But moreover, the federal government's commitment to an 'Energy Earth Shot' for floating wind is significant in showing its aim of addressing climate action at large scale."
Nor does he think the Float Wind Shot targets are entirely "beyond our capabilities" as an industry. "Just look at our track record on land [with wind turbines] where costs have dropped by a factor of three, by standardizing and optimizing… although doing it by 2035 will be difficult," he says.
US' 'aspirational' targets
"And it is also important because it is a communication to the wider US industrial complex that floating wind is a necessity [not an option] if the country is to build enough renewable energy capacity to meaningfully offset the carbon emissions from our consumption of fossil fuels."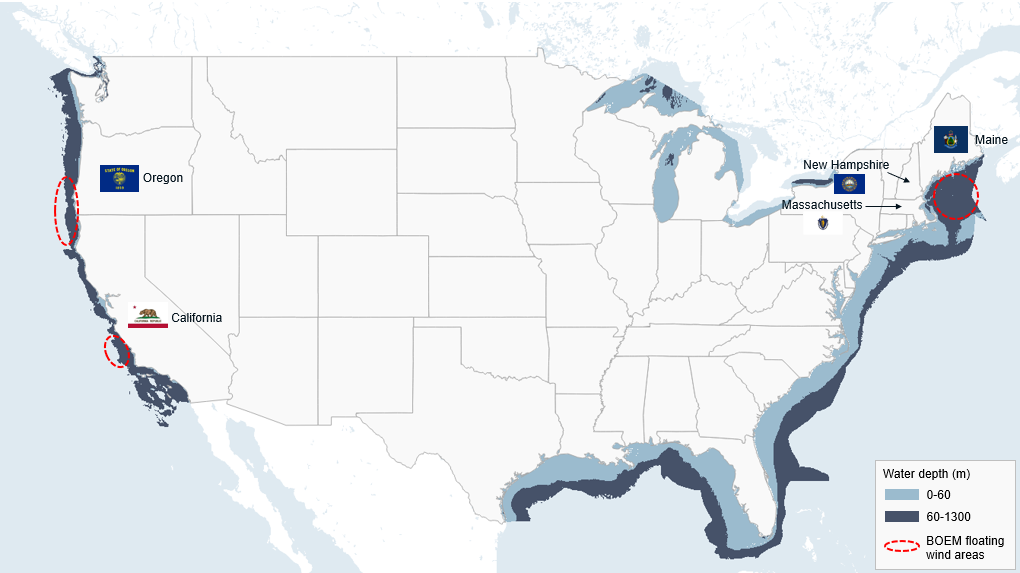 Washington has used several R&D funding programs to speed the plough on new floating wind technologies – ARPA-E, Atlantis and Flowin among them – "money well spent" in Musial's view. But he puts a fine point on the fact that "[R&D] is not port manufacturing infrastructure".
"Floating wind can be a low-cost technology but it isn't yet. We need ports that have the capabilities to build it, scale it, and service it to achieve these lower costs," he underscores.
Musial tips his hat to the fixed offshore wind developers: "Sure there is rightly some consternation these days over market growth travails related to inflationary cost increases, but they are building necessary offshore wind ports in New York, Connecticut, Rhode Island, Massachusetts, New Jersey and Virginia preparing for the coming build-out. Floating wind will get there too."
"The world is now becoming more aware of the magnitude of the [climate change] problem. However, people need to acquire a greater sense of urgency about addressing this.
"I am much more optimistic about floating wind than I was five years ago because the industry understands better what it has to do, although it may appear that progress is slower-than-desired," he concludes. "Globally, there are over a hundred gigawatts of floating projects that want to move forward. Primarily, we still need to build the manufacturing supply chain and industrial infrastructure to prime the pipeline."
---
This article was first published in Aegir Insights' intelligence newsletter, Beaufort.
Delivered straight to your inbox every Sunday, Beaufort will sharpen your market insight for the week ahead with exclusive commentary, analysis, and in-depth journalism delving into the talking points and technologies shaping offshore wind.
---