Aspirational targets to build hundreds of gigawatts of offshore wind around the world in the coming decades are to be cheered. But now we need to make up for lost time in educating and training the coming generations of sector professionals if these goals are to be achieved, writes Martin Schnoor Warming
The value of aspiration cannot be understated, particularly when it pertains to addressing the pressing challenges of climate change and shifting rapidly the global energy system away from its historic reliance on fossil fuels through the development of sustainable renewable energy-powered solutions, not least the 2TW of offshore wind forecast for mid-century. However, while ambition may serve as a driving force, it must be accompanied by pragmatism and tangible actions.
Familiar are the statistics and the continuous stream of optimistic announcements regarding new energy projects worldwide. Undeniably, ambition fuels these endeavors, and advancements in technology, coupled with investments in equipment and supply chains, propel progress. Nonetheless, even with the resolution of policy hurdles, vessel shortages, and supply chain bottlenecks, the collective agreement within the industry concedes that these measures will only propel us halfway towards our objectives.
So, where are we coming up short? A pivotal but still neglected engine of this green industrial growth are the people – those individuals who strive to bring ambition to fruition. In its early days, when there were fewer projects – with longer timelines – the offshore wind sector, with its limited number of developers, had the luxury of time to learn from experience, distill insights, and ensure the transfer of knowledge to mentor the next generation of renewables professionals. This was a workable approach for some years, but as the industry has expanded it has to an extent become a victim of its own success. As projects, developers, and teams multiplied manifold, knowledge and expertise either rose through the ranks and lost influence on day-to-day operations or retired. Today, we find ourselves facing sector self-cannibalization as company's headhunt executives and engineers from one another as the skills gap deepens.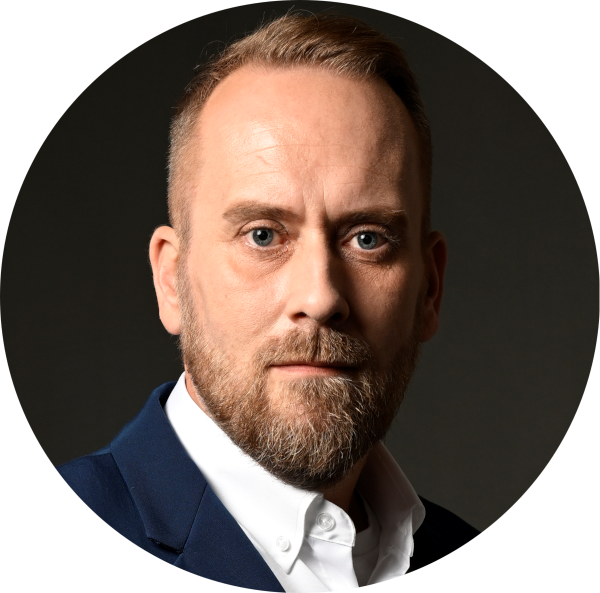 'Today, we find ourselves facing sector self-cannibalization as companies headhunt executives and engineers from one another as the skills gap deepens.'

Martin Schnoor Warming
Managing Partner
Renewable Construction Academy
Academic backgrounds and skills-sets built via project experience may vary across roles within the offshore wind industry. Still, a common thread can be seen: only a select few positions in project development, execution, and operations are underpinned by well-defined career training pathways. Looking into the organizational structures being used by developers, contractors and suppliers: some 150 roles or job descriptions are deemed "common" for the industry, but fewer than 20 possess clearly delineated educational trajectories, leaving a staggering 86% of current positions reliant on internal and on-the-job training, and/or non-standardized industry training initiatives to facilitate role transitions.
While industry-wide efforts were marshaled to standardize Basic Safety Training (GWO BST) for offshore personnel, no equivalent strides have been taken to bridge the skills gap and ensure role-specific onboarding for 86% of the sector. By studying more than 31 offshore wind projects spanning the last decade, we have been able to prove a trend, showing that a decline in accumulated experience is evident across all involved parties of the project lifecycle. While regional disparities surface, with emerging markets grappling to maintain robust expertise within their teams, even in offshore wind's heartland in Europe the metrics and trends give rise to concerns.
Based on four years of project experience as a benchmark following knowledge management picture emerges:
| | | | | |
| --- | --- | --- | --- | --- |
| Global Average | Percentage of project teams with less than one project experience | Percentage of project teams with one project experience | Percentage of project teams with two or more project experiences | yearly installed capacity |
| 2014 | 56% | 29% | 15% | 1.043MW |
| 2018 | 68% | 25% | 7% | 5.076MW |
| 2022 | 74% | 20% | 6% | 9.433MW |
Put another way, currently, on average, one out of every four members of a project team, will need to go above-and-beyond to shoulder the additional responsibility of channeling their insights and knowledge to colleagues. This, of course, happens with varying success.
The lack of a structured education framework for most roles identified in offshore wind further amplifies this challenge and organizational burden, as both entry-level talents and transitioners from other industries have a wide range of backgrounds and no common language or knowledge starting point when joining their new workplace. Though the global pool of renewable professionals is growing, much of the experience and knowledge of the past decade has already been lost – and the prognosis is that the industrial brain-drain could well continue.
Considering an expected rise of 191% in installed offshore wind capacity in the next five years 2022-2028, we are on a path where the workforce across the entire sectoral value chain needs to more than double to avoid this fate. As it stands now, we could see the experience ratio on developments stagnate, with only 4-5% of a project team with more than six years in the field and 77-79% with 'less than one project' worth of experience in 2028.
Investment titan Warren Buffet once said: "Predicting rain doesn't count, building arks does." That is, it's more important how you act in anticipation of a problem rather than just repeating the warning. The quote summarizes 15 years of lost opportunity in the offshore wind industry to create an international framework for the onboarding and education of a workforce of professionals that will invariably expand exponentially in the years ahead.
The industry is organizing itself. More and more offshore wind power professionals and subject matter specialists are making their knowledge available through the educational framework we have set up via the Renewable Construction Academy with a vision to develop role-specific programs, courses, and masterclasses with a global standard based on 30 years of project development, construction, and operation.
With a mammoth task ahead, we are calling for all hands on deck, including developers, contractors, OEMs, investors, insurers, consultancies, and academia, to form partnerships and partake with inputs and support to further refine this industry-building educational framework in its global roll-out.
• Martin Schnoor Warming is Managing Partner of the Renewable Construction Academy
---
Every week in Beaufort, Aegir Insights' intelligence newsletter, industry thought leaders write exclusive opinion pieces covering hot-button topics in the offshore energy transition.
Delivered straight to your inbox every Sunday, Beaufort will sharpen your market insight for the week ahead with exclusive commentary, analysis, and in-depth journalism delving into the talking points and technologies shaping offshore wind.
---