More than 50 floater concepts are in the race to become one of the preferred foundations for the emerging floating wind market.
More than 50 different floater concepts exist
In the Q3 2022 edition of Aegir Insights' Floating Partnership Analysis, we have counted more than 50 floating foundation concepts at different stages of development – but only some of these will float to the top of the global floating wind market and be commercialized.
The Partnership Analysis shows that several manufacturers are particularly well-positioned in terms of partnership connections to capture early market capacity and work on securing the first commercial scale projects.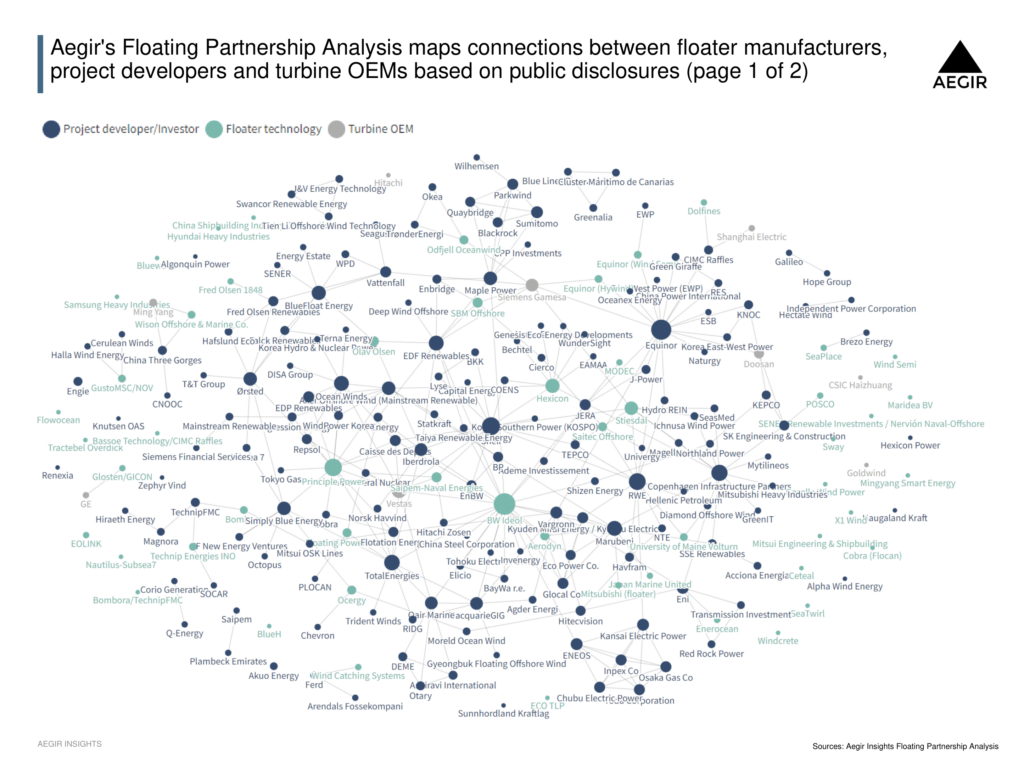 Aegir Insights' floating wind partnership analysis
Aegir's Floating Partnership Analysis examines technology-developer relationships based on public disclosures from more than 4000 press releases, permitting submissions and other public sources, indicating which technologies are building broad developer interest.
This provides a unique perspective on which are well position for capturing important capacity in early stepstone and commercial scale projects before 2030.
Aegir's clients can reach out to schedule a bespoke walk-through of this and other floating insights.
Work at Aegir Insights
Do you want to work with analyses like this, geospatial data and much more? Check out Aegir Insights' Careers page to see our current job openings!