The Toronto-headquartered energy developer's CEO Mike Crawley speaks with Darius Snieckus about its emergence onto the international offshore wind stage, evolving value-creation strategies, and when a 'pause is not exactly a pause'
There is something paradoxical behind the emergence of Canada's Northland Power on to the international offshore wind power stage over the past decade, the developer coming from a country without – until very recently – more than wishful ambitions to harness the renewable energy resource flying over its Atlantic and Pacific coastal waters.
But Toronto-headquartered Northland, headed up by CEO Mike Crawley, has defied any doubters, buying into the Dutch North Sea Gemini development in 2013 and in the past ten years building up a near 20GW pipeline of sea-based wind projects from Europe's northern seas to the Taiwan Strait, where it most recently pressed the button on the giant 1GW-plus Hai Long, its flagship Asia-Pacific array.
Crawley sees it in context of a corporate "yin-yang", traceable to the spirit that came to inhabit the 35-year old company in its early years, as the renewables market landscape was evolving rapidly in Canada.
"One of the key success factors for Northland has been this yin-and-yang between our entrepreneurial drive and our discipline when it comes to investment decisions and project execution. A lot of that comes from founder Jim Temerty, who started the company [over three decades ago] doing biomass-fired power plants in northern Ontario under one of the first private power generation contracts let out by the old [provincial] utility Ontario Hydro.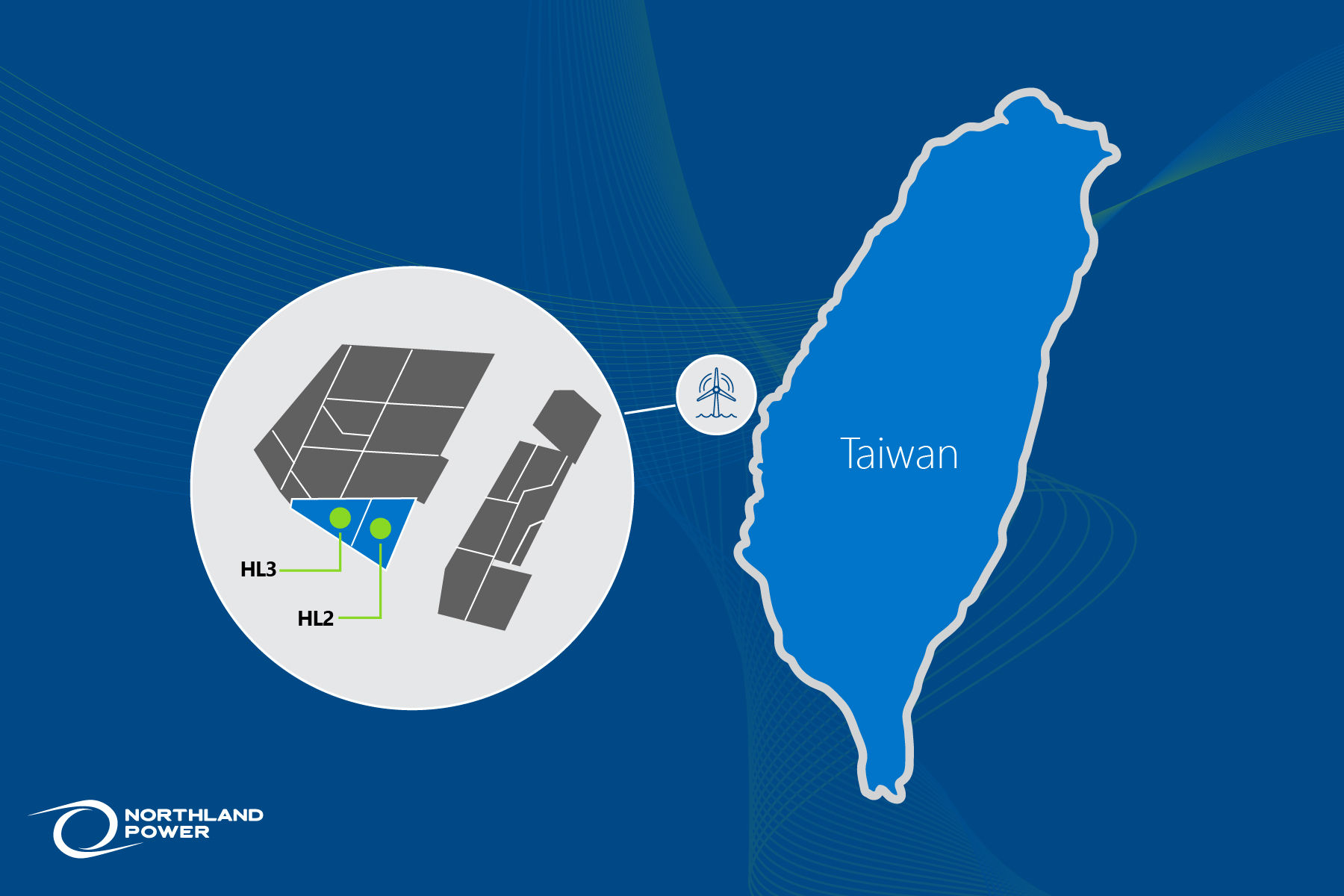 "Northland came out of the early IPP [independent power producer] trend. And it has continued to be very good at keeping on the leading edge, not necessarily a 'first mover' but an 'early mover' into the next market, the next asset class as the energy transition moves forward."
From lead-off investments in onshore wind and solar through the early-2000s, Northland made the "big pivot" into offshore wind 2013, acquiring a stake in the 600MW Gemini project off the Netherlands (pictured above), then starting to build out, adding an 85% slice of the 332MW Nordsee 1 and then 100% of the 252MW Deutsche Bucht off Germany to grow its burgeoning European project portfolio.
"You could really package these three as 'late-stage investments' into near fully developed projects," says Crawley. "The value-add we brought for [Gemini and Nordsee 1] was certainly capital – when there was a lot of capital sitting on the sidelines watching offshore wind and waiting to see if some of the risk would come out and become a more attractive investment.
"But also [what Northland] knew about project construction and execution, getting things done on-time and on-budget."
By the time Northland bought Deutsche Bucht, in 2017, any early mover advantage was evaporating as capital rushed into the mushrooming European offshore wind market and "sell downs to more passive investors at pretty low returns [meant it] wasn't going to be an accretive investment" for the developer.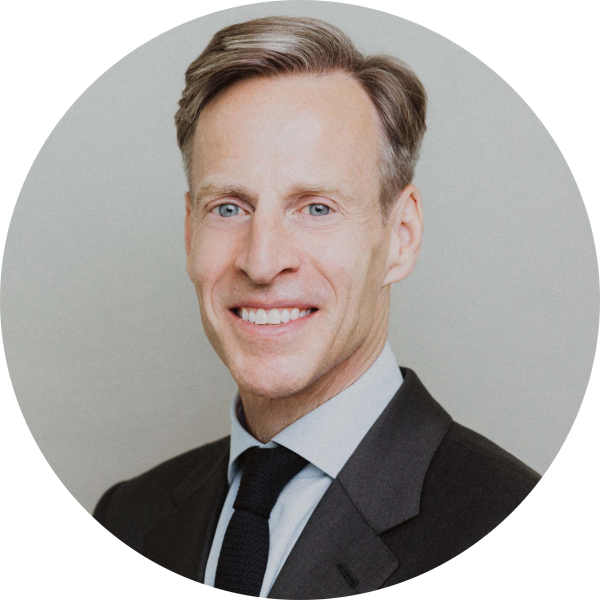 'We were getting priced out of these late-stage acquisitions. So, we started looking around the world – there was a lot of offshore wind being built, new markets opening up.'

Mike Crawley
CEO
Northland Power
"We were getting priced out of these late-stage acquisitions," says Crawley. "So, we started looking around the world – a lot of offshore wind being built, new markets opening up. However, now the value-creation [in emerging markets in Asia and Europe] was going to be in originating and developing projects, not just buying in when they were well underway."
Moving on from a capital 'calling card'
Where capital had been Northland's "calling card" on arrival in Europe, the developer now parlayed its way into Asia as a "knowledge partner", tying up with Yushan Energy to build the C$5bn ($3.65bn) Hai Long mega project, which reached financial close in September.
"[Yushan] had been prospecting around for a couple of years and learned about how the government was doing things and the sites that were going to be made available [in auctions]. And it was a bit of a calling card for us that we could say: 'We know offshore wind and can talk intelligently about project design and turbine selection, geotechnical risk and so on," says Crawley.
"There was a learning curve [to climb] for us, shifting from being an investor in a project that was already set up to creating a project from scratch and doing all the development and Feed [front end engineering and design] work and engaging with government agencies, not least in a new market.
Being Taiwan's gigascale offshore wind flagship, Hai Long will be key to Taipei achieving its target of having 15GW of plant deployed between 2026 and 2035 off its coasts. For Northland, the development, where it plans to make pioneering use of 14MW Siemens Gamesa turbines installed in water depths ranging from 35-55 meters, will be an anchor point for a region in which the front-running plays, off Taiwan, South Korea and Japan, "won't be able to meet their [governments'] net-zero targets and decarbonize their export industries without offshore wind", states Crawley.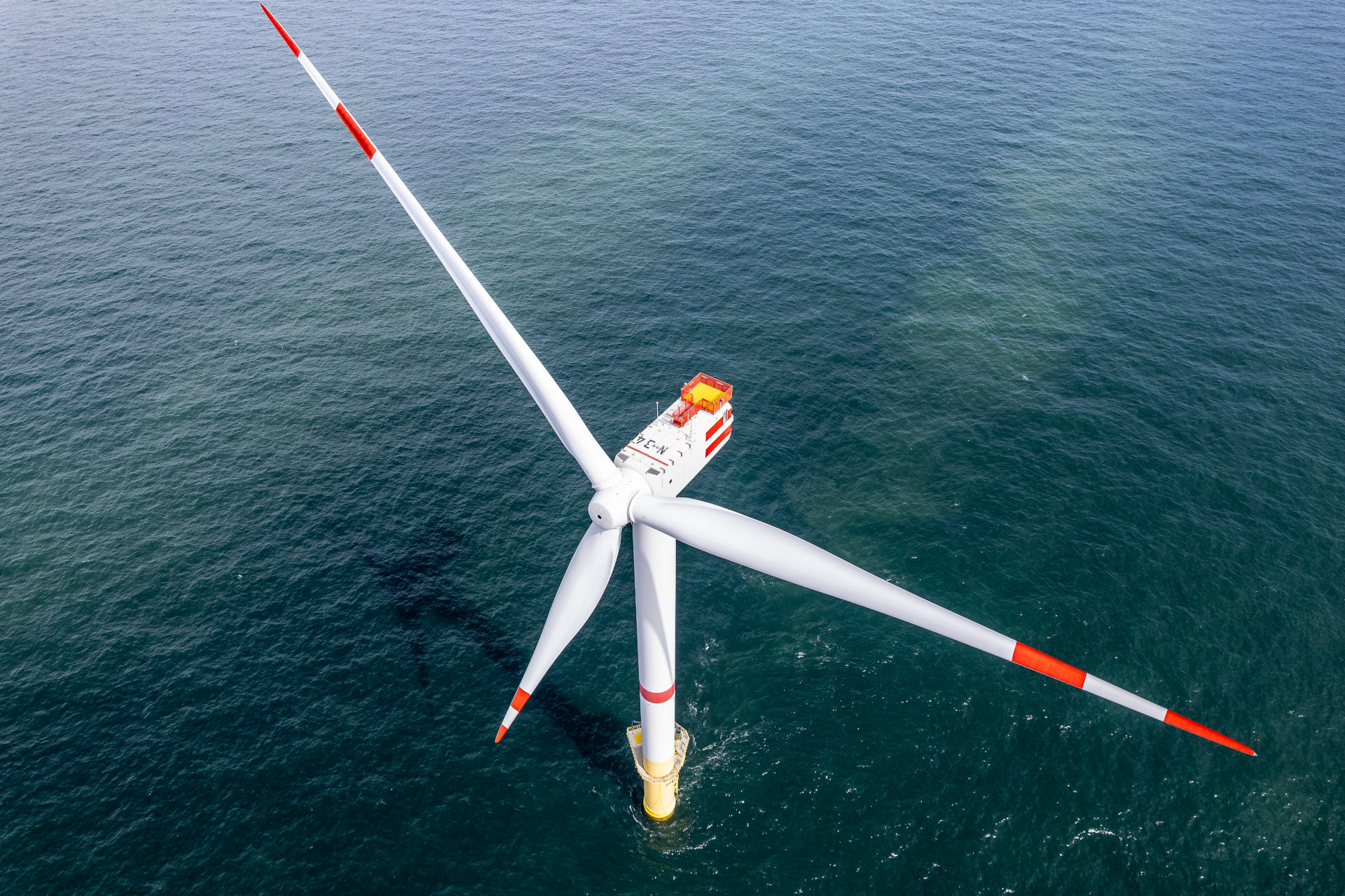 "This is what drew us to Asia in general," he says, "and to Taiwan [as it is] the one that has moved most aggressively – although ultimately the opportunity off South Korea and Japan should be bigger. Very promising markets and one in which you can 'earn' your lease based on experience rather than just writing the biggest cheque like you need to [to win acreage] in the US Northeast or Wales or Germany even."
Europe's 'next' new markets
Back in Europe, Northland has been consolidating its position, selling off its 49% stake in the Nordsee offshore wind cluster to partner RWE, while "looking at which next markets [were] going to grow quickly". Poland, where it has linked up with domestic petroleum player Orlen to develop the 1.1GW Baltic Power, has been a "particular focus, given [the country's] very carbon-intensive grid with all its coal-fired power", says Crawley, but the developer is also taking a wager on the Scottish market, where it is advancing 2.3GW of offshore capacity won in last year's ScotWind leasing.
"Poland is attractive due to the potential scale – the largest economy in central Eastern Europe – and also [because] though it is a new offshore wind market it is right next door to western Europe so part of [the] integrated European supply chain, so without some of the risk you might find in Asia having to use a lot more new local suppliers," he says.
Scotland – and more widely the UK, he continues, is a good bet for offshore wind because there "is a lot of carbon-based power generation that is going to soon need replacing, [as well as] a fair amount of economic growth over the next few years which will demand more energy", Crawley says, adding, "and the Scottish government seems quite intent on building an industry up [around the sector]."
Though he admits that these are "difficult days" for Europe offshore wind, as reflected in the developer no-show for the recent offshore wind allocation round in the UK and serially-postponed auctions off Norway, Crawley believes market fundamentals point to a rapid expansion ahead for the sector.
"You always have to go back to the fundamentals: number one, what is the cost of electricity in a market and then the delta between that and the cost of offshore wind [power generation]? And two, what are the alternatives? If you come up with 'positive' answers to these [questions], then you can be generally confident of riding out different governments and policy frameworks in assuming over time you are going to get a bunch of offshore wind built out," he says.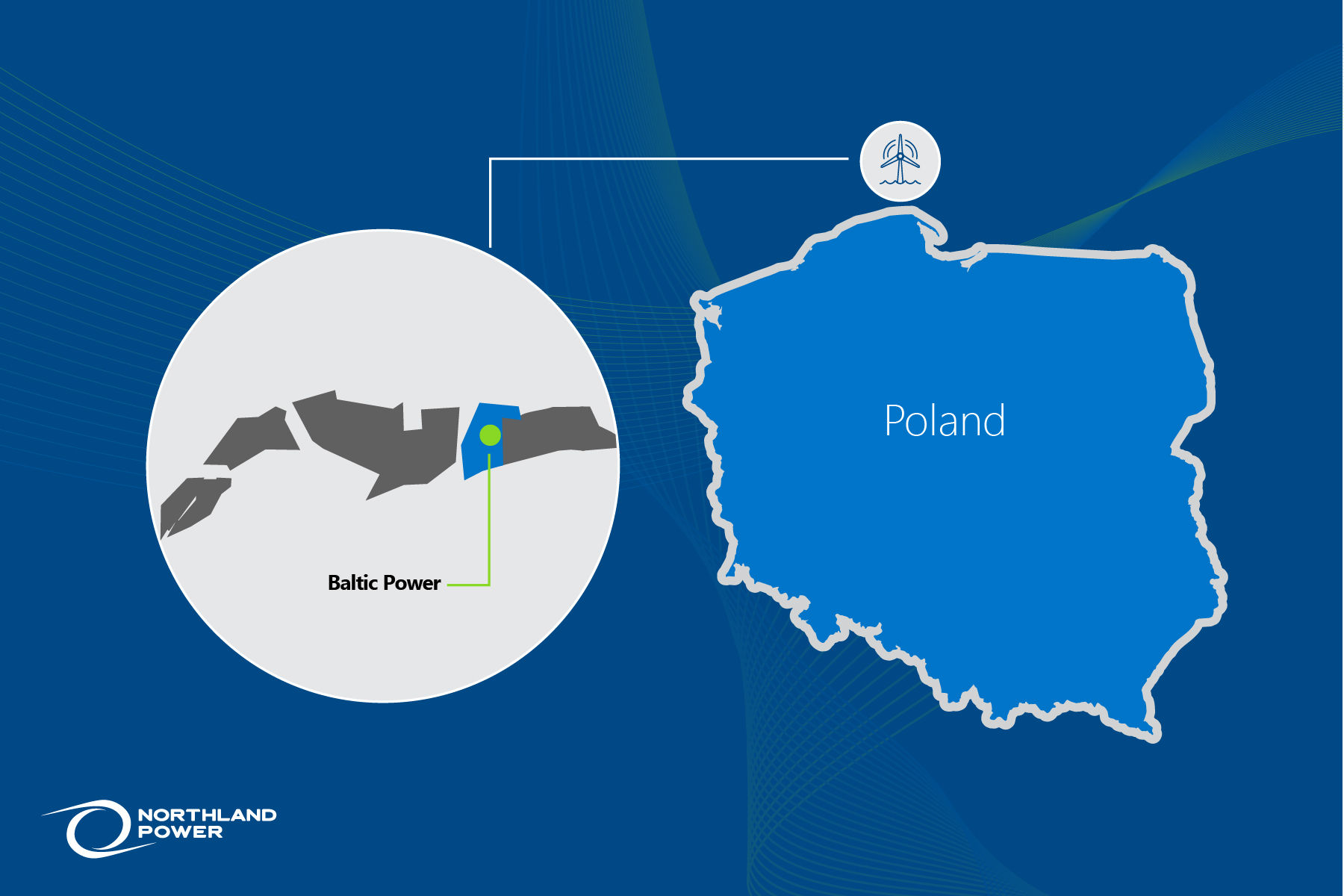 "Governments that are being proactive and recognizes the challenges [faced by offshore wind developers] and making changes [to auction designs] that mean investments are viable – the capital will gravitate to those markets. It might be it takes one 'broken' auction [such as in the UK] for a government to do something about it.
"And in the bigger picture [in Europe and internationally], the governments in those countries that can figure out how to decarbonize their grids and exporter industries first will be best-placed over the next 10-20 years to capitalize on the growth of offshore wind because they will be more competitive from a carbon standpoint."
Canadian energy's home truths
Back home in Canada, the sea-base renewable energy resource that Northland had to travel out of country to invest in first a decade ago is finally being discussed as economically harnessable, with the province of Nova Scotia firming up plans for a maiden 5GW offshore wind auction.
"There is a really good wind resource off Nova Scotia and pretty good geotechnical conditions for the installation of [turbine] foundations – and add to that the amended Atlantic Loop [a proposed grid connecting five Canadian provinces and three US states] to move the electrons around [for electricity supply and Power-to-X applications including green hydrogen, and it all looks a very good idea, to my mind," says Crawley.
On the crest of this wave of ambitious expansion in offshore wind, Northland is taking a deep breath – but don't mistake it for the "pause" reported in many news outlets' business pages recently when Crawley led an analyst call to discuss the developer's latest quarterly results.
Crawley smiles. "'Don't let the facts get in the way of a good story', right? The fact is that we don't have any projects in our pipeline that will reach FID [final investment decision] until 2027-28, so in the next two or three years we are not going to need to tap the supply chain or debt markets, but we are going to be working hard to advance our existing projects. Not exactly a 'pause'.
"From where I sit, I think that is a good thing, because it's going to allow the supply chain to add some capacity, work out some of the bottlenecks, and we are going to concentrate on building these projects right, on-time and on-budget.
---
This article was first published in Aegir Insights' intelligence newsletter, Beaufort.
Delivered straight to your inbox every Sunday, Beaufort will sharpen your market insight for the week ahead with exclusive commentary, analysis, and in-depth journalism delving into the talking points and technologies shaping offshore wind.
---